Ewan McGregor Net Worth: 'Obi-Wan Kenobi' Actor Is Paying $51,000 In Child, Spousal Support
KEY POINTS
Ewan McGregor's net worth is estimated to be around $25 million today
He debuted on the international stage in the 1996 film "Trainspotting"
He tied the knot with Mary Elizabeth Winstead in April, two years after he finalized his divorce from Eve Mavrakis
Ewan McGregor, best known for playing Obi-Wan Kenobi in the "Star Wars" prequel trilogy, returns to the role 17 years after his last on-screen appearance as the Jedi Master.
Ahead of the premiere of his new "Star Wars" series, "Obi-Wan Kenobi," let's take a look at McGregor's career, his net worth as well as his divorce from ex-wife Eve Mavrakis.
A graduate of drama school, McGregor debuted on the international stage in 1996 after Danny Boyle cast him as the lead in the film "Trainspotting," in which he portrayed a Scottish heroin addict. The film won several awards, and today, it is widely recognized as one of the best Scottish films of all time.
Since then, McGregor has appeared in several other films, including "Moulin Rouge," "Down With Love," "Young Adam," "Big Fish," "The Island," "Cassandra's Dream," "I Love You Phillip Morris," "The Ghost Writer" and "Angels & Demons."
In 1999, George Lucas cast McGregor as a young Obi-Wan in "Star Wars Episode I: The Phantom Menace," which was a massive success at the box office with global ticket sales of $1.027 billion. The actor went on to reprise the role in "Star Wars Episode II: The Attack of the Clones" and "Star Wars Episode III: Revenge of the Sith."
McGregor's net worth today stands at $25 million, according to Celebrity Net Worth.
In 2020, McGregor's divorce from Mavrakis was finalized. The exes, who separated in May 2017 after 22 years of marriage, share four children: Clara, Jamyan, Esther and Anouk.
The divorce agreement, obtained by People, stated that McGregor will pay Mavrakis $14,934 per month in child support for their youngest child, Anouk, the only one of the four who is under 18, as well as a trust fund set up for their daughter's educational expenses.
McGregor also agreed to pay the French-born production designer $35,868 per month in spousal support.
The settlement reportedly gave Mavrakis a $6.6 million home, a bank account with $500,000 and five cars. She also received a portion of McGregor's ongoing royalties from movies he'd starred in during the marriage, including three "Star Wars" movies and several other blockbuster films.
Thirty vehicles went to McGregor, according to the agreement.
McGregor tied the knot with his "Fargo" co-star Mary Elizabeth Winstead in April. They welcomed their first child, a boy named Laurie, in June 2021.
His six-part limited series "Obi-Wan Kenobi" premieres on Disney Plus on May 27 with the first two episodes. Following the launch, the series will stream weekly on Wednesdays, until the finale on June 22.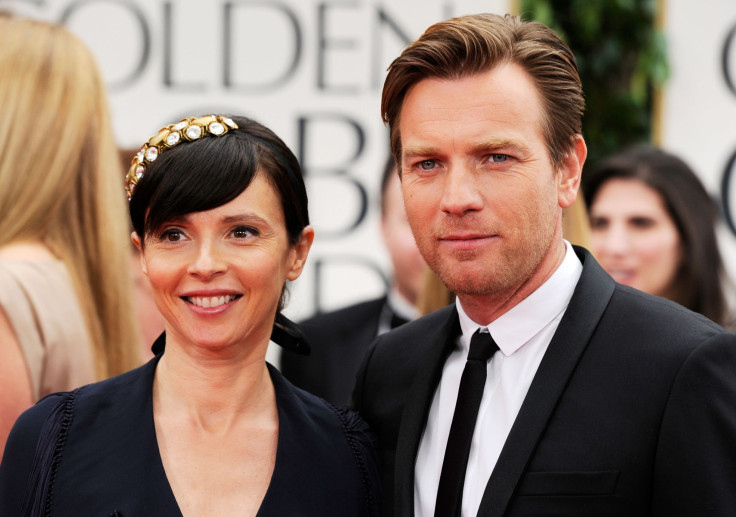 © Copyright IBTimes 2023. All rights reserved.