Ex-Porn Star Mia Khalifa Expresses Gratitude To Fans For Helping Her Raise $104,000 For Lebanon
KEY POINTS
Mia Khalifa thanked her supporters for helping her raise $104,000 for Lebanon
The former porn star also encouraged others to keep raising funds for the country
Khalifa auctioned off her infamous glasses on eBay for Beirut
Ex-Porn Star Mia Khalifa has thanked everyone who supported and helped her raise more than $100,000 for Lebanon, which was rocked by explosions early this month.
Taking it to Instagram, the TikTok star uploaded a photo of her new tattoo and expressed gratitude toward everyone who helped her in raising money for the people of Lebanon, who are still struggling to cope with the aftermath of the twin explosions that happened on Aug. 4.
Along with the photo, she wrote a lengthy message saying she cried 10,450 times after seeing the amount of money people helped raise for the Lebanese Red Cross and an auxiliary team to the medical services of the Lebanese Army.
"I only cried 10,450 times... You guys raised over $104,000 for the @lebaneseredcross today. Between the eBay glasses auction and the twitch stream, the impact you guys made today is tangible. Thank you so much to @bigbossboze for carrying the entire stream, @artistron for designing my LF cover up tattoo (everyone is capable of growth), @ivanatattooart for TATTOOING the piece on stream, @yourfellowarab for teaching us how to hustle donations, and to all the mods that kept the chat so enjoyable," Khalifa wrote on Instagram.
The "Ramy" star also urged everyone to keep on raising money for the NGOs working in Lebanon because their work is "far from finished."
"I love y'all so much, but please don't stop spreading awareness and raising funds for Lebanese NGO's. The work is farrrrr from finished, but this was an incredible start," Khalifa wrote.
Khalifa's post received several responses from many Instagram users. Many of them praised her for what she has done for the country after the harrowing incident and even called her a "guardian angel."
"You are amazing. We love you," one user commented.
"You are the best," another user wrote on her post.
"Lebanon should be proud to have such an amazing person who after getting rejected by the society and the government is still supporting her country," another netizen stated.
Her post comes a day after she offered philanthropist MrBeast to have his name inked on her arm if he were to make a $100,000 donation.
"I'll get 'Mr. Beast' tattooed on me for $100k. I'm live on twitch with a tattoo artist, let's raise some money for LEBANON!" Khalifa wrote.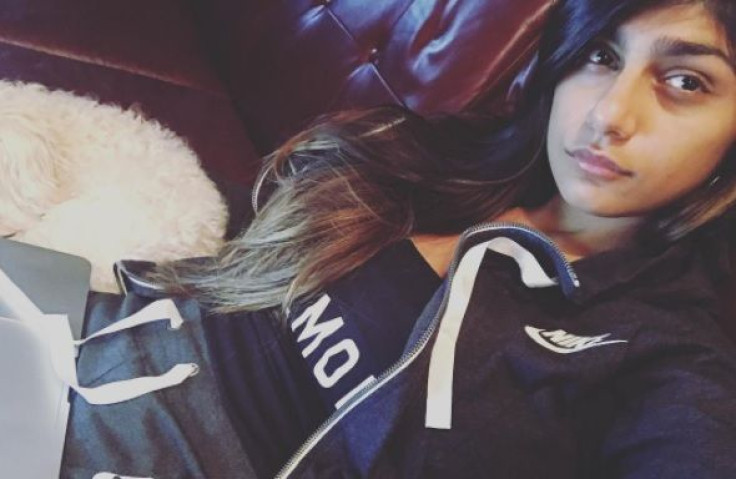 © Copyright IBTimes 2023. All rights reserved.