Ex-Porn Star Mia Khalifa Shows Off Tattoo To Raise Suicide Prevention Awareness
KEY POINTS
Mia Khalifa got a heart-shaped tattoo in honor of a friend who committed suicide
The ex-porn star shared how she met her Norwegian friend on Twitch
Khalifa announced last week that she had to decompress from taking too much news
Mia Khalifa got a tattoo to honor a friend who died after taking his own life and she's showing it off on social media.
Khalifa shared a new video on TikTok in response to another TikToker who was asking her to show a certain tattoo. Khalifa started the video by saying that she would show it but it "comes with a little story time."
The ex-porn star panned the camera to her ankle and showed a heart-shaped tattoo with the word "fitte" inside. Khalifa smiled and shared what prompted her to get the tattoo.
"So, I have this tattoo, it says 'fitte' which means 'c—t' in Norwegian," Khalifa said.
"It's a little memoir of this kid that I played 'Fortnite' with on Twitch. He was teaching me Norwegian, he lived in Norway and he told me that 'fitte' means people."
Khalifa believed her Norwegian friend and used the word every time she saw someone during her stream. She even yelled "fitte" the whole time.
However, after the stream, he explained to her what the word really meant. "Fitte" didn't really mean "people." Instead, it was a vulgar word. It probably gave them a good laugh, but after a couple of days, she learned from his friends that he had committed suicide.
"And very sadly a few days later I got reached out to by his friends. And they unfortunately told me that he passed away by taking his own life," Khalifa continued.
"And I wanted to honor his memory. And raise some awareness for suicide prevention."
Khalifa said she hopped into a charity stream and said she would get a "c—t" tattoo if they hit their goal and they did, so she got the tattoo as a "little memory of him."
Khalifa's story moved her followers who appreciate her decision to honor her late friend with a tattoo. Many of them said their respect for Khalifa has gone up after hearing the story.
"What a wonderful way to honor them, and bring awareness. I hope everyone who reads this knows you're loved, and valid!" one commented.
"This is sweet and sad! RIP" another added.
Khaifa has been sharing several posts about anxiety in her Instagram Stories. Last week, she also announced that she had to decompress from taking too much news. She felt privileged to have the opportunity to "unplug" because not everyone has the chance to do it especially those who are suffering and struggling.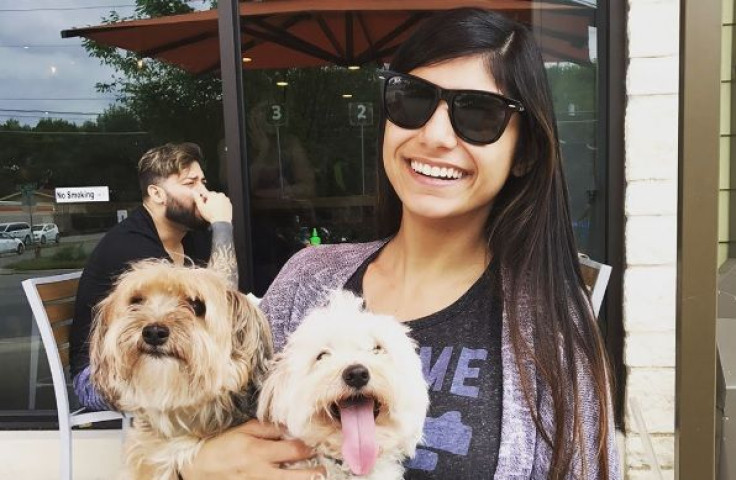 © Copyright IBTimes 2023. All rights reserved.