Exclusive: Jobs family absent from Disney board despite stake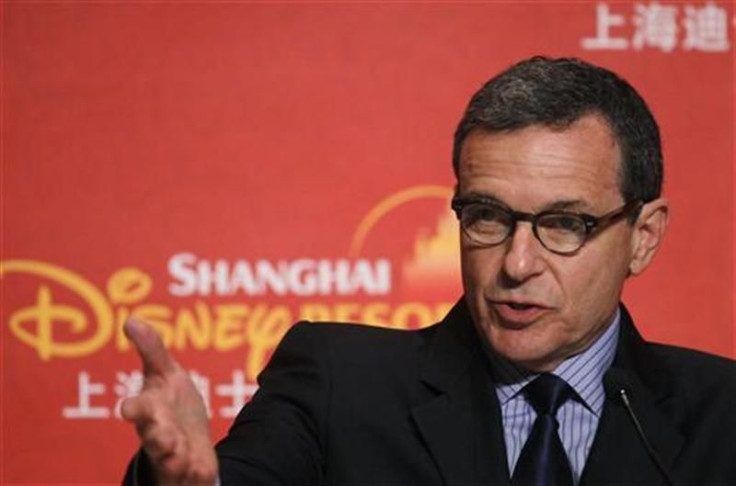 (Reuters) -- When Disney shareholders vote to re-elect directors at its annual meeting in March, neither Steve Jobs' wife nor a representative from his trust will be present on the ballot, even though it is the media company's largest shareholder.
According to Walt Disney Co's proxy, filed on Friday, directors standing for re-election include Robert Iger, Disney's president and chief executive; Aylwin Lewis, the president and CEO of Potbelly Sandwich Works and a former executive at Sears and Kmart; and Sheryl Sandberg, the chief operating officer of Facebook Inc.
Jobs' wife, Laurene, is absent from the list and none of the members standing for re-election is represents his estate.
Jobs, who passed away in October, had been on Disney's board since May 2006, when Disney bought his company Pixar. Jobs, best known for founding Apple Inc, passed away at the age of 56 after a long battle with pancreatic cancer.
He was enlisted for the Disney board to help provide guidance and help steer the media company through the digital disruption that was wreaking havoc on its business.
Disney, which generates some $40 billion in annual revenue, is grappling with global economic uncertainty and its impact on its three largest divisions: media, its movie studio and theme park resorts. Its brands include Disney, ABC and ESPN.
In its proxy filing on Friday, Disney said that 10 of its 11 current board members would stand for re-election.
Representatives for Disney did not immediately respond to inquiries about whether Jobs' wife or a member of his trust was offered a seat on its board. Apple did not immediately respond to inquiries about whether they were offered or turned down a position in Steve Jobs' absence.
The Steven P. Jobs Trust is Disney's largest shareholder, owning nearly 137.3 million shares, or 7.7 percent of the company's common stock, according to the proxy. None of the 10 people standing for re-election are representatives of the trust.
Shares of Disney closed at $39.31 on Friday, valuing the Jobs Trust's stake at roughly $5.37 billion.
The proxy, as it has in past years, showed that Jobs did not receive any compensation for his role on the Disney board, per his request.
The only Disney board member not up for re-election, Chairman John Pepper Jr., announced back in October that he plans to step down from the board at the upcoming annual meeting, set to be held on March 13 in Kansas City, Missouri.
Iger, who has run Disney since October 2005, will take on the additional title of chairman at the meeting. He is expected to step down as CEO in March 2015.
Iger's compensation rose 13 percent in fiscal 2011, boosted by an increase in his annual cash bonus and incentive plan, according to Disney's proxy. Iger, 60, saw his total compensation including pension benefits top $33.4 million in the 12 months to September 2011, when Disney's financial year ended.
Apple has been expanding the scope of its computers, iPhones and iPad tablets in the months since Jobs' death. The iPad appeared to be a hot seller during the recent holiday season, and Apple's quarterly results are due to be released on Tuesday.
Last Thursday, the company took a big jump into the digital textbooks market with the launch of its iBooks 2 software, aiming to revitalize the U.S. education market and quicken the adoption of its market-leading iPad in that sector. The move pits Apple against Amazon.com Inc and other content and device makers that have made inroads into the estimated $8 billion market with their electronic textbook offerings.
Terry McGraw, CEO of McGraw-Hill Cos Inc, one of the textbook publishers working with Apple, said he had been talking to Jobs and his team since last June about recreating textbooks as applications.
(Reporting by Jessica Wohl in Chicago; Editing by Peter Lauria and Eric Walsh)
© Copyright Thomson Reuters 2023. All rights reserved.