Exoskeleton Tackles Repetitive Stress Injuries [Video]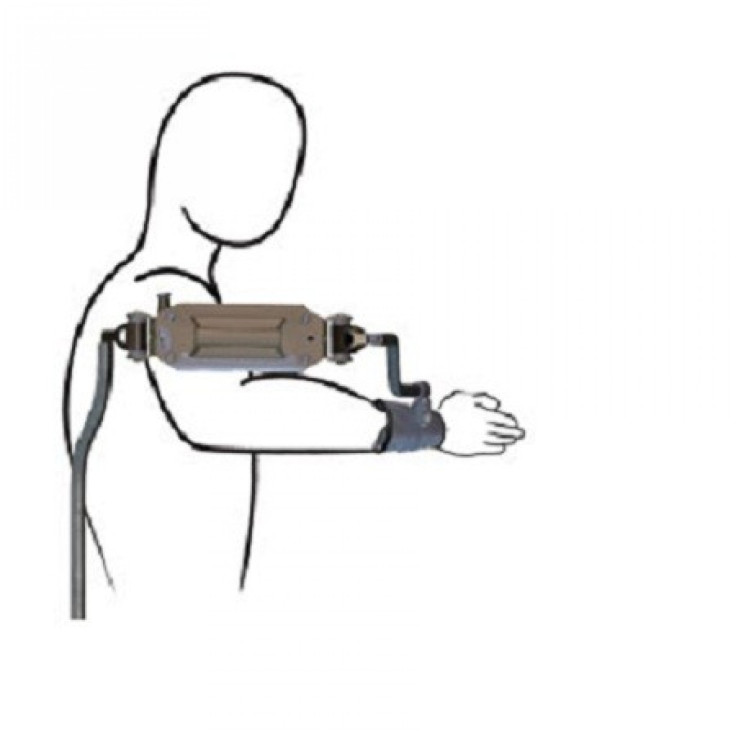 An exoskeleton could end carpal tunnel syndrome as we know it.
Equipois Inc., a Los Angeles-based technology startup, presented its x-Ar arm support system at the Applied Ergonomics Conference in Orlando, Florida. The device is for people who work with their arms extended for long stretches at a time.
The x-Ar simply attaches to a person's arm and provides dynamic support throughout the user's range of motion, while significantly minimizing fatigue.
In a statement, Brian Hernandez, Environmental Health & Safety Manager for Ceradyne Corporation said, The x-Ar is a great tool to reduce stress and fatigue associated with work-related repetitive motion tasks involving the arms, wrists, shoulders, and neck. The use of x-Ar in these high exposure ergonomic areas could greatly improve and contribute to a reduction in work related sprains, strains, and other musculoskeletal disorders associated with work related repetitive motion injuries.
The x-Ar is the first technology that utilizes an exoskeleton to increase the human arm's stamina and strength, said Eric Golden, President and CEO of Equipois, in a statement. We believe that the human hand guided by the human brain is the most powerful and versatile tool ever created. The x-Ar enhances that tool, rather than trying to mimic or replace it, and should significantly impact the workplace across diverse industries.
The technology behind the x-Ar was invented by Garrett Brown, inventor of the Steadicam camera stabilization system. The Steadicam is a common sight on movie and television sets, as it allows camera operators to maintain steady shots even while moving.
Besides help for people whose jobs involve repetitive movements, Equipois has versions of x-Ar under development to help disabled persons control their arms and legs, enabling them to perform basic life tasks.
The first x-Ar units should be available in June, the company says.
© Copyright IBTimes 2023. All rights reserved.