Expert Believes Briefing On Navy's UFO Encounter 'Disturbed' Senators
KEY POINTS
The Pentagon released videos of the Navy's UFO encounters
A Senate committee is asking the Pentagon to release a new report
An expert believes the senators were disturbed by the briefings on the UFO encounters
A former investigator for a government agency claimed that U.S. senators might have been disturbed by the recent briefings regarding the UFOs previously encountered by members of the U.S. Navy. The expert made the statement after the Senate Intelligence Committee requested the Pentagon to release a new unclassified report regarding the strange incident.
Earlier in April, the Pentagon officially released the videos of the UFOs encountered by Navy pilots in 2004 and 2015. According to the Pentagon, it released the videos after deciding that they do not contain sensitive data related to military systems and capabilities.
On Tuesday, Florida Senator Marco Rubio, the acting chairman of the Senate Intelligence Committee, requested the Pentagon to release a detailed and unclassified report regarding the information gathered on UFOs, which are officially referred to as unidentified aerial phenomenon.
"The Committee remains concerned that there is no unified, comprehensive process within the federal government for collecting and analyzing intelligence on unidentified aerial phenomena, despite the potential threat," Rubio stated in his report, according to Fox News.
"The Committee understands that the relevant intelligence may be sensitive; nevertheless, the Committee finds that the information sharing and coordination across the Intelligence Community has been inconsistent, and this issue has lacked attention from senior leaders," he continued.
For Nick Pope, a former UFO investigator for Britain's Ministry of Defense, the senate's decision to urge the Department of Defense to release a new report regarding the unidentified aerial phenomenon indicates that they are concerned about the matter.
Pope believes that the U.S. lawmakers might have been deeply affected by the initial briefing on the UFO's encountered by the Navy. The UFO expert thinks that since they weren't satisfied with the information they received during the briefing, they have decided to urge the Pentagon to submit a new report.
"I welcome this long-overdue development," Pope told Fox News. "It suggests that those senators who received last year's classified briefing on UFOs were disturbed by it and weren't satisfied with the current DOD position, i.e. simply stating that the mystery objects encountered by naval aviators remain unidentified."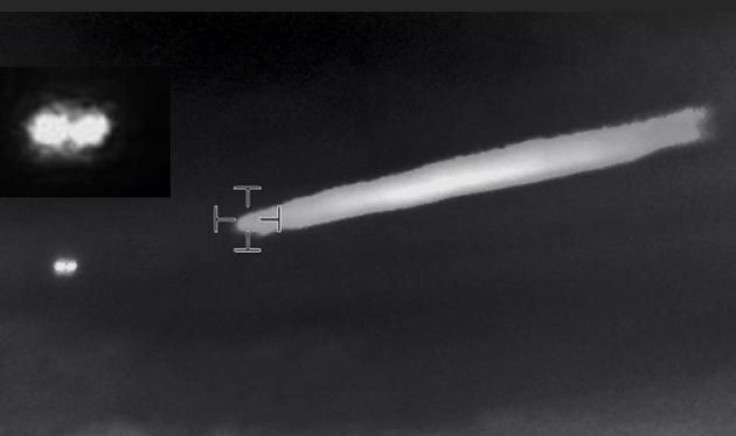 © Copyright IBTimes 2023. All rights reserved.
FOLLOW MORE IBT NEWS ON THE BELOW CHANNELS