Facebook IPO: A Glimpse at Sheryl Sandberg the $31 Million Woman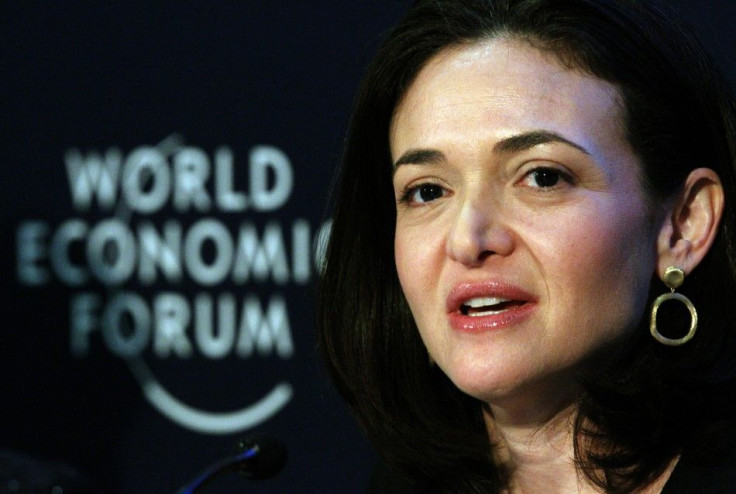 With all the talk surrounding the Facebook IPO, besides Mark Zuckerberg, one other name stands out: Sheryl Sandberg. Sandberg is the company's chief operating officer and with the approximately $31 million she made last year, she is the highest-paid employee at the social networking site.
Sandberg is a powerful woman and is on track to become one of the wealthiest self-made women in the world once the social networking site goes public. Her pay check in 2011 was $30.87 million compared to Zuckerberg's reported $1.5 million.
Sandberg is said to hold 1.9 million shares in Facebook. The 42 year old left Google and joined Facebook in 2008, after meeting Zuckerberg at a Christmas party. She joined Google when the Democrats lost the 2000 presidential election. While at Google, Sandberg spent spent six years as vice president of global online sales and operations, meaning she knows much about the search engine giant.
The Telegraph reported that in Facebook S-1 filing, Sandberg is credited with growing revenue, building commercial and developer relationships.
Sandberg is a married mother of two who has an excellent academic track record. Sandberg holds a BA in Economics and an MBA with the highest distinction from Harvard University. While at Harvard she was tutored by Professor Larry Summers and in 1991, Summer, who was then chief economist at the World Bank, hired Sandberg as a researcher. She married David Goldberg in 2004 at the age of 34.
Sandberg was a management consultant at McKinsey & Company and later became a chief of staff for Summer, who was U.S. Secretary of the Treasury under President Bill Clinton. She was born in Washington, D.C.
© Copyright IBTimes 2023. All rights reserved.