Facebook Prepares 'Exceptional Measures,' Anticipates Possible Violence, Civil Unrest Related To 2020 Election
KEY POINTS
Facebook has prepared "exceptional measures" ahead of the 2020 presidential election, Nick Glegg, head of global affairs, told the Financial Times
The platform has faced criticism for poor handling of misinformation and violent media and is ramping up content regulations
Details were scarce, but in the past Facebook has responded to unrest by limiting the distribution of extremist content
Facebook is preparing for possible violence and civil unrest as the 2020 presidential election approaches. The platform has drawn criticism in the past for poor handling of misinformation, but Nick Glegg, the social media giant's head of global affairs, said in an interview with the Financial Times that 2020 would be different.
"There are some break-glass options available to us if there really is an extremely chaotic and, worse still, violent set of circumstances," he said, "We have acted aggressively in other parts of the world where we think that there is real civic instability and we obviously have the tools to do that [again]."
Glegg declined to detail Facebook's options, but the platform limited the distribution of extremist content during past periods of unrest. With Donald Trump refusing to promise to respect the outcome of the election, Facebook has been ramping up its efforts to combat disinformation. While it failed to detect Russian disinformation campaigns in 2016, its security has found and removed Russian efforts this cycle. Decisions on how the platform will regulate incorrect or misleading information are being handled by the company's leadership.
"We've slightly reorganized things such that we have a fairly tight arrangement by which decisions are taken at different levels [depending on] the gravity of the controversy attached," Clegg told the Financial Times. He said he and Chief Operating Officer Sheryl Sandberg would make the decisions subject to CEO Mark Zuckerberg's approval.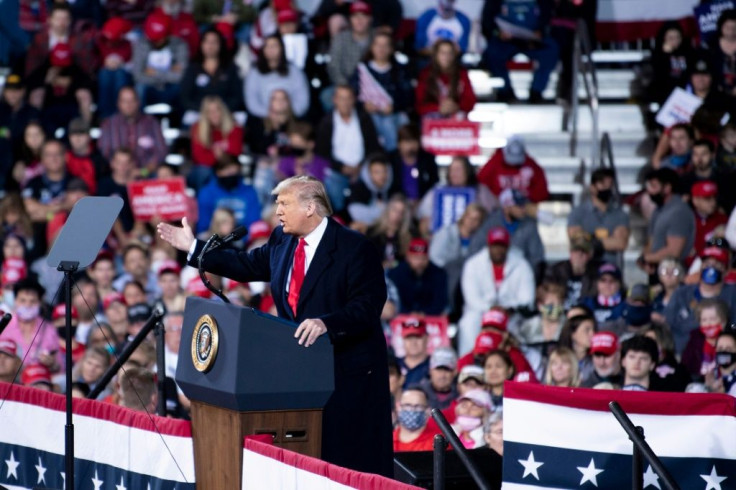 Glegg also pointed to Facebook's "voter information center," which was announced Sept. 3 and aims to provide users with reliable information on election results and processes. That same press release announced a series of rules designed to combat disinformation around voting. A linked post from Zuckerberg signaled early on Facebook's growing concern with electoral unrest.
"This election is not going to be business as usual. We all have a responsibility to protect our democracy," it read, "That means helping people register and vote, clearing up confusion about how this election will work, and taking steps to reduce the chances of violence and unrest."
That concern has only grown over time. Glegg said Facebook is conducting "proactive sweeps" for groups promoting violence. Facebook faced criticism for allowing militia groups calling for armed protest to organize on the platform after the deaths of two protesters at the hands of a teenager with militia affiliation.
A Sept. 9 letter from more than 30 civil rights groups following deadly anti-Muslim riots in India said: "The link between content on your platform and offline violence in India is no secret. … This is not the first time Facebook has been called to account for its role in offline violence, in India and elsewhere -- even in the United States."
© Copyright IBTimes 2023. All rights reserved.