Facebook's Role In Voter Registrations: Social Media Drove More People To Register, Reports Show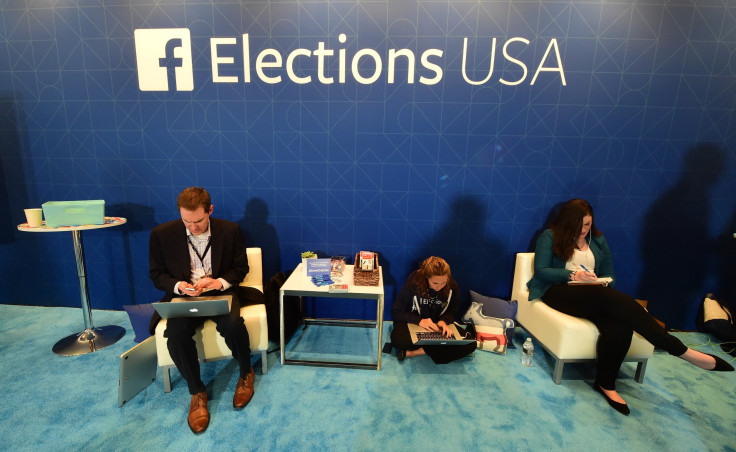 That the influence of social media extends into the political sphere has been evident for a while, and now there is data to back it up. Numerous reports show that a Facebook campaign drove up the number of people who went and registered themselves to vote in the United States presidential elections.
In at least nine states, election officials have given credit to Facebook's voter registration drive for significantly increasing the number of sign-ups. For nine other states, there is sufficient data to show that registrations rose dramatically on the first day of the four-day September campaign, when compared with the numbers for the day before.
"Are you registered to vote? Register now to make sure you have a voice in the election," said the reminder on the social media platform. The users were given two links along with the message — one for the federal directory of state voter registration websites, and the other to share if they had registered.
California registered its fourth-highest daily total in the history of the state's online registration site with 123,279 people registering to vote or updating their registrations on Sept. 23. The New York Times reported Alex Padilla, California's secretary of state, as saying in an interview Tuesday: "Facebook clearly moved the needle in a significant way."
Colorado, Connecticut, Georgia, Indiana, Kentucky, Minnesota, Nebraska and West Virginia also saw their secretaries of state credit Facebook's initiative with boosting the number of voter registrations.
"I applaud Facebook for joining our efforts to increase voter registration awareness," Brian Kemp, Georgia's secretary of state, said in a statement in September.
According to data collected by Center for Election Innovation & Research, nine others states showed an increase in registrations — two to 23 times the previous day's number, on the first day of Facebook's reminder.
However, some reports claim that this may show a bias on the part of Mark Zucherburg's tech giant, which did not provide a proper breakdown of who had registered. A 2015 Pew Research study showed that Facebook is more popular among female users, and the younger demographic than older people.
Politically, these groups are more inclined to vote for Democrats than the Republicans, prompting Padilla to say: "It's pretty clear that the Facebook reminder campaign disproportionately motivated young people to register."
© Copyright IBTimes 2022. All rights reserved.
FOLLOW MORE IBT NEWS ON THE BELOW CHANNELS