Faith-Based Movies: Hollywood Is Embracing Christian Values - And Seeing Earthly Rewards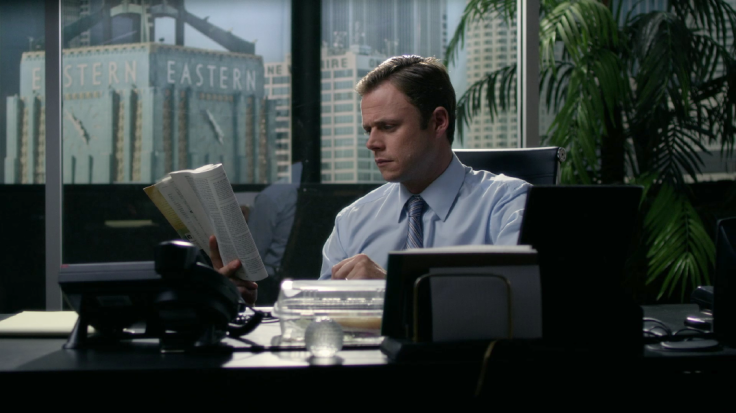 LOS ANGELES — Jesus may not have cared much about profits, but Christian films consistently deliver them. And after the blowout success of movies such as "The Passion of the Christ" — which pulled in more than $370 million on a $30 million production budget — and, more recently, "Heaven Is for Real," Hollywood filmmakers increasingly are saying the time is right to put their faith in faith-based movies.
Tim Gautier, writer/producer of the new faith-based film "Eternal Salvation," is one of them. "There's a lot of pent-up demand," Gautier said. "It's absolutely an underserved market. Christians are really looking for good stories with a great message that can impact them emotionally."
"Eternal Salvation," — coming out March 8 on DVD and video on demand, which are common distribution channels within the genre — tells the story of Jonathan Wright, a high-flying investment banker who is brought to his knees by a brain aneurysm and has to rebuild his life. He finds meaning through the mentorship of his colleague Paul Jenkins, a devoted Christian.
Gautier, who also wrote the 2003 short film "A Fight for Glory," said the subject matter was inspired by some of his experiences dealing with movie financiers. But, given the polling success of U.S. presidential candidates such as Bernie Sanders and Donald Trump, who routinely bash investment-fund managers, he said it's a message that's well-suited for the national mood, especially among folks who feel like they've been left behind by the changing economy.
"A lot of people in this country today and worldwide are feeling the financial crunch," Gautier said. "Prices are going up. People are strapped financially and going through emotional problems and looking for something outside of themselves."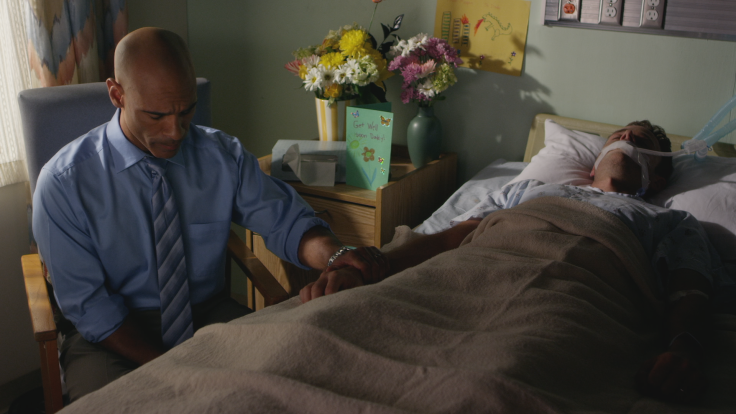 While the message of "Eternal Salvation" is clearly targeted at the faith-based community, Gautier wanted to make a film with broader appeal than other movies in that wheelhouse. Back in 2004, Mel Gibson's "The Passion of the Christ" was a blockbuster financial success, but it had a message that could alienate non-Christians, particularly Jews. In his film, Gautier chose to replace the fire and brimstone with friendship and brotherhood.
"It doesn't hit you in the face with the Bible and tell you what a terrible person you are and how condemned you are," Gautier said. "It's really a film about the relationship between Jonathan and Paul. Paul doesn't try to give unsolicited advice and try to convert him using damnation. He's helping him organically, rather than force-feeding and jamming religion down his throat. It's a very nonthreatening film."
Gautier also said that well-known actors such as Greg Kinnear, star of 2014's "Heaven Is for Real," who are increasingly willing to take on roles in Christian movies, have lent more credibility to the genre. "Eternal Salvation" stars veteran television actors Bradley Snedeker and Darren Dupree Washington in the lead roles. The genre's broader success has led to more ambitious production budgets, which also help with crossover appeal, Gautier said. He wouldn't disclose the budget for "Eternal Salvation," but said it was "a lot."
"The production value is getting a lot better in Christian films," Gautier said.
That's been the experience of Glen Rothstein, an entertainment attorney at the Los Angeles law firm Greenberg Glusker. Rothstein said a client of his, Martoos Studios LLC, is developing a religious animated film with production quality — and a caliber of talent — he hasn't previously seen in Christian cinema.
"Historically and until recently, Christian or faith-based films have lacked the creative eye and production quality of the mainstream film industry," Rothstein said in an email to International Business Times. "There's a growing trend away from the somewhat cheesy Christian films of the past."
In addition to DVD and video on demand, "Eternal Salvation" will also be available for churches to license and screen, which Gautier expects to be an important distribution channel. He said he had multiple offers for a theatrical release, which was his initial preference, but thought self-distributing the film this way made the most financial sense. And while Gautier said he's extremely encouraged by the initial response to the film, he's shying away from making any predictions.
"We're going to do the best we can to leverage the relationships we have," he said. "But it's really in God's hands."
© Copyright IBTimes 2023. All rights reserved.