Fans Are Furious Over Viral Video Of Enhypen's Sunghoon Being Mocked During Fan Call Event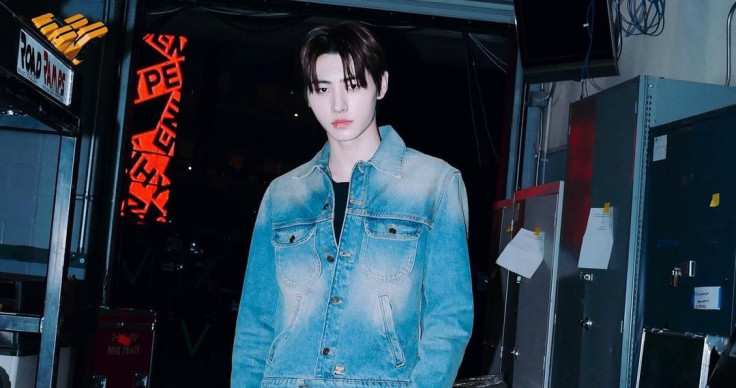 KEY POINTS
A video of a fan mocking Enhypen member Sunghoon has gone viral
Fans expressed their disappointment over the now-viral video
The rude fan called Sunghoon an "idiot" for not recognizing her
A video of Enhypen member Sunghoon seemingly being mocked and laughed at by a fan has gone viral on Twitter, sparking disappointed reactions from social media users.
The seven-member K-pop boy band, which debuted under BeLift Lab in 2020, held an online fan call event for its "Dark Blood" comeback, where lucky fans were randomly selected to interact with each member — Ni-Ki, Jay, Jake, Heeseung, Sunghoon, Sunoo, and Jungwon — for a certain amount of time.
But what was supposed to be a momentous occasion between a fan and their favorite K-pop idol turned into a disastrous call as one fan insulted, mocked and rudely interacted with Sunghoon.
The original user with the handle @tyule_ posted a video of her video call with the 20-year-old singer-dancer Tuesday, but it has since been deleted from the account.
However, social media users @guqvwiwkqmoi and @drunkdqz3d were quick to screen-record the post and upload it online. The videos have accumulated about 3.5 million views combined as of press time.
When Sunghoon logged onto the video call event, he was greeted by a fan who said, "Do you have anything to say to me?" according to an English translation from Allkpop.
The former, who appeared shocked by the question, responded, "Anything to say to you?"
But the fan seemed disappointed by Sunghoon's answer and rudely said, "You don't even say, 'long time no see,' you're so mean."
Sunghoon continued with the video, showing professionalism. It was evident that he was not only confused but also uncomfortable by the fan's rude behavior.
Following the call, @tyule_ expressed her feelings in a since-deleted tweet and called the "Fever" hitmaker an "r-slur," which meant "retard." In another tweet, the user reportedly said, "The other [members] were just funny, but Park Sunghoon made my mood really really sour. An idiot who doesn't recognize me," per Koreaboo.
The now-viral video disappointed lots of fans — known as Engenes — who claimed that Sunghoon did not deserve such treatment.
"This is so upsetting and heartbreaking. It's supposed to be a fun time for him and engenes to bond. But k-engenes are honestly slowly ruining their comeback. Sunghoon please don't let this affect you," one fan wrote.
Another commented, "This breaks my heart knowing that he's literally uncomfortable, and he still managed to smile like everything's fine."
"How can people even have the audacity to do this to him, like, he worked so hard just to be treated like this??" a third user said.
"It's truly disappointing to see an opportunity wasted when it falls into the hands of rude fans. In situations like these, it would have been beneficial if the artist had been given the power to end the call," a fourth user said.
Another wrote, "I can't even bring myself to watch the whole vid, just seeing his [expression] shows how uncomfortable he is and it's breaking my heart, Sunghoon truly deserves better and [BeLift] needs to take [action] towards this kind of [behavior].
BeLift Lab — a South Korea-based independent entertainment label under HYBE and CJ Entertainment — has yet to comment or release an official statement regarding the matter.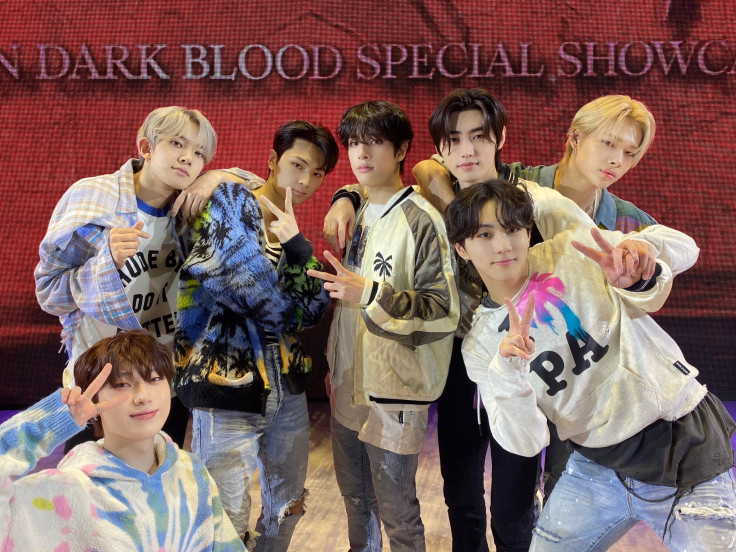 © Copyright IBTimes 2023. All rights reserved.