Fans Praise Zack Snyder For Sharing Wonder Woman's Gritty 'BvS' Backstory Image
KEY POINTS
Zack Snyder's original backstory for Wonder Woman was that she had participated in the Crimean War
Social media users applauded the photo and Snyder's vision for the original Wonder Woman story
The first "Wonder Woman" film was a huge success for Warner Bros. and director Patty Jenkins
Zack Snyder shared an epic new image from "Batman v Superman: Dawn of Justice" showing Gal Gadot's Wonder Woman fighting in the Crimean War alongside a group of warriors.
Snyder uploaded the photo on his official Twitter account and noted that the image was shot by ace photographer Stephen Berkman. The director also confirmed that the picture is actually an Elseworlds version of the character who is chasing Ares, the god of war, across various battlefields of the world.
He also shared that this Wonder Woman has not yet met Steve Trevor and doesn't know what love means.
"WONDER WOMAN 1854 - This amazing image shot by Stephen Berkman of an else-world, war-weary Diana, who had chased [Ares] across the battlefields of the world and had yet to meet Steve, who would help her restore her faith in mankind and love itself," Snyder wrote on Twitter.
Social media went berserk as soon as the photo surfaced online, and netizens gave their opinions on the brutal take on the princess of Themyscira. Meanwhile, others expressed gratitude toward him for letting Patty Jenkins use the image that she wanted and giving her vision the chance to take centerstage.
"Thank you Zack for replacing this with the WWI pic we all love, for giving WW a chance to succeed on the big screen, and for holding this pic until WW was fully embraced. You made the right choices," one user wrote.
Another user praised the image and thanked Snyder for sharing such a "badass" photo.
"Absolute beast of a photo. Wonder Woman looks like an actual ruthless warrior goddess," another user shared.
"Amazing pic! It gives me goosebumps when I see it. A very brutal/realistic take on Wonder Woman. I do feel that Patty did a marvelous job with the 1st WW movie and did good in 84, but there is no denying that this would have been crazy to see," @HSoto55 said.
"That's it! I want to watch this as a movie. This story has got to make it to the big screen," @Ikgibson34 wrote.
"This photo is incredible. I love the depth and breadth of your vision in your photography and movies. This photo screams culture, history, and a whole lot of badass!" @MOS_2342 wrote.
Reports suggested that the particular photo was used as a placeholder by Snyder before Jenkins joined the project as the director.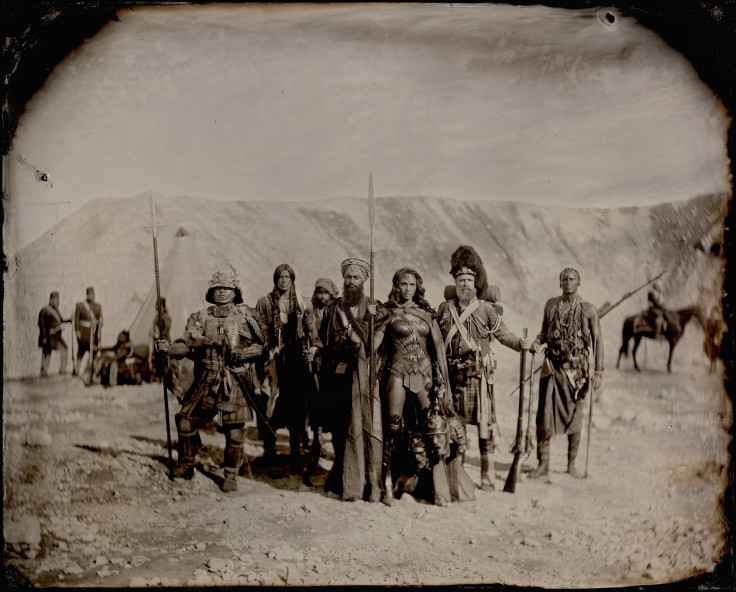 © Copyright IBTimes 2023. All rights reserved.
FOLLOW MORE IBT NEWS ON THE BELOW CHANNELS