Fans React To Kyoung-Yoon Leaving DKZ After Admitting He Was Part Of JMS Cult
KEY POINTS
Lee Kyoung-yoon officially announced his departure from DKZ
He posted a handwritten letter to apologize to fans disappointed by his controversy
Kyoung-yoon previously admitted that he was born into the JMS Church
DKZ member Lee Kyoung-yoon officially announced his departure from the K-Pop group five months after he confessed that he was part of the religious movement founded by Jung Myung-seok, which went viral after being featured on the Netflix documentary series "In the Name of God, A Holy Betrayal."
In a March interview with Dispatch, the 23-year-old K-Pop idol confessed that he was born into the religion and was a part of JMS, also known as Ae-chun Church or Church of Providence, per Allkpop.
"I think I was brainwashed little by little by JMS," he shared.
He further elaborated that his parents were part of JMS for over 20 years, and he was born into it as a child.
But after he watched the documentary "In the Name of God, A Holy Betrayal," he said, "I saw the part where [Jung Myung-seok] said he was the Messiah. I thought he was a 'crazy b—--- but didn't think like that back then."
On Monday, his agency, Dongyo Entertainment, announced on DKZ's official fan cafe that Kyoung-yoon officially bid farewell to his group. His agency also shared that the K-Pop idol started getting treatment for anxiety and sociophobia in April and has seen considerable improvement.
The young idol will also enlist in the military within the year, per local media outlet Newsis.
Accompanying the announcement of Kyoung-yoon's departure from DKZ, he wrote a handwritten letter to his fans, apologizing to those who felt disappointed by the JMS controversy involving him.
In his letter, Kyoung-yoon wrote that he had been thinking a lot over the past five months since the JMS controversy started. "After thinking about the best choice for all the people I care about, I came to the conclusion that I should let DKZ's Kyoung-yoon go," he said.
After the announcement, fans of DKZ sent their messages of support to Kyoung-yoon, reassuring the idol that they were on his side.
"Thank you so much for everything, Young-yoon. Please take care and stay healthy, we love you," tweeted one fan.
"Kyoung-yoon deserves the world like [I] cannot even put into words how awful all of you are for making a f—-- VICTIM of insane trauma feel like he's at fault. [F]--- you all, I'm so serious," said another fan.
"...I miss Kyoung-yoon. I miss his voice. I miss his bright personality. I miss his smile. Even if you are not part of DKZ anymore. I will always support you no matter what you do. Thank you #KYOUNGYOON for everything you have done," another fan shared.
"[Nah] this is literally one of the worst types of victim blaming. [H]aters really pushed [K]young-yoon to the point that he thought it was HIS fault for being brainwashed. [S]eriously, f— all of you for blaming the victim," tweeted another.
Lee Kyoung-yoon got embroiled in the controversy in March after Korean netizens uncovered alleged pieces of evidence that the K-Pop idol and his parents were part of the JMS cult.
Netizens allegedly discovered that Kyoung-yoon has a jacket exclusively made for JMS' youth group and a painting resembling the rock and tree worshipped by JMS followers, per AllKpop.
The original Netflix documentary series "In the Name of God, A Holy Betrayal" features chilling true stories of four South Korean leaders claiming to be prophets. The documentary exposed the dark side of their cults, including the JMS Church by Jung Myung-seok.
Brave women shared their stories and exposed Myung-seok's disturbing offenses and abuses.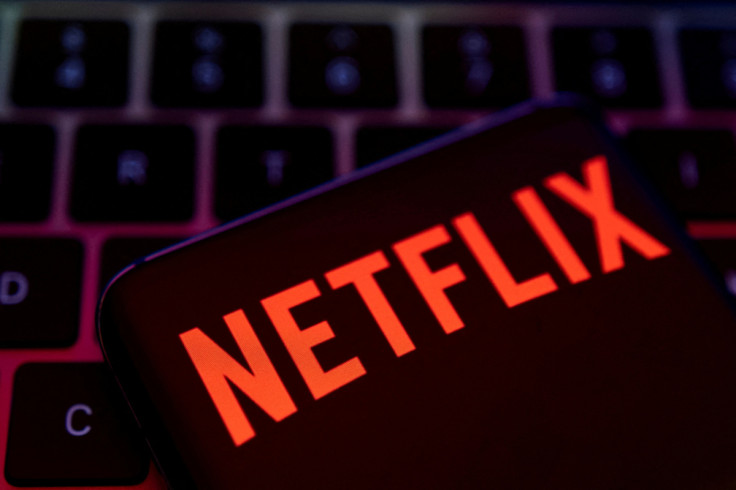 © Copyright IBTimes 2023. All rights reserved.