Fans 'Startled' After THE BOYZ's Sangyeon Mentions Oral Sex Term During Practice Video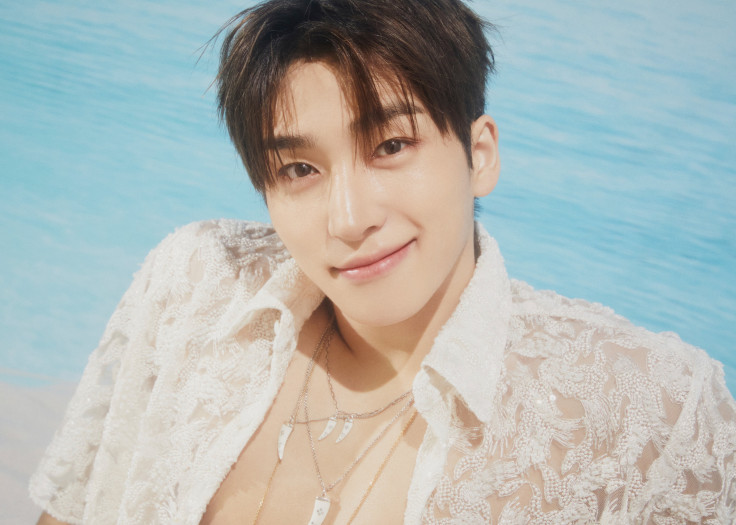 KEY POINTS
THE BOYZ dropped the practice video for its second world tour on YouTube
Sangyeon got criticized for allegedly saying a Korean slang term for oral sex
Several fans defended Sangyeon, claiming he is already a grown man
THE BOYZ member Sangyeon faces massive backlash after allegedly mentioning inappropriate Korean slang — referring to an oral sex move called "b—w j—b" — during the group's latest world tour practice video.
On Sunday, the South Korean pop boy group — that debuted under IST Entertainment in 2017 — dropped the behind-the-scenes footage of the rehearsals for its second world tour called "ZENERATION," which kicked off with a two-night show at the KSPO Dome in Seoul, South Korea, last May.
After the video was uploaded, however, the K-Pop community noticed that the 26-year-old leader of THE BOYZ allegedly said the word "sakkasi" — an oral sex term used in South Korea that was originally taken from a Japanese flute instrument called "shakuhachi."
Though it was unclear what Sangyeon really said, most of the fans — known as The B — and other onlookers have accused him of saying the word because of how the two members in the since-deleted clip were positioned: one was kneeling while the other was standing up and facing the former.
The clip has since been taken down on the platform, but one social media user was able to upload a copy of it on Twitter. Another posted it on a famous South Korean online forum site. Sangyeon has since been criticized for his alleged inappropriate behavior.
"Why would they use that word knowing that they were being filmed...Unless they are people who often use that word...," one user said, while another commented, "No, but do they not know that there were cameras?"
"I'm mind-blown that his mind went ORAL SEX as soon as that part of the [choreography] came around. [Laughing my ass out]. In the gutters, much? And for him to comment it out loud without filtering himself... I'm speechless. I wonder if he's like this all the time," a third user said on theqoo, per Koreaboo.
Another wrote, "The comment came right when one of the members went into the kneeling position. The comment is 100% about what we think it's about."
"Y'all look weird as f--k defending them, not bothering to learn the context...they used a word commonly used by [porn-addicted] incels online instead of the actual Korean word, that's why people are turned off, and rightfully so, men are weirdos," a fifth user claimed on Twitter.
Despite the criticism, several fans defended Sangyeon, saying he is already a grown man, so he knows the term. One user also took to Twitter to share a slower version of the clip, claiming the idol said, "You'll lose weight."
"The Boyz' Sangyeon got misunderstood. Please watch this and [realize] he did not say that word. It's a slowed version of the clip where he got accused of saying a curse word. He said '살빠지겠다 / You'll lose weight," the user said, attaching a video of the slower clip.
Another commented, "How is this a controversy they are in their late twenties."
"They can't believe a grown-ass man would talk about a bj? Now, let's be serious," a third user quipped.
"THE BOYZ always going viral for the silliest things, I love them," a different user said.
"Why is this a controversy[?] They are grown adult men it shouldn't really matter," another netizen opined.
Sangyeon and THE BOYZ's music label, IST Entertainment, have yet to release an official statement regarding the controversy.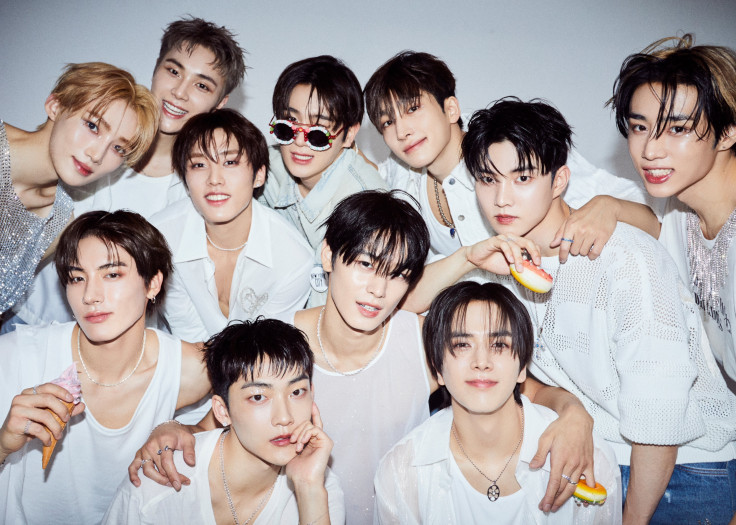 © Copyright IBTimes 2023. All rights reserved.