'Fantastic Beasts 2' Will Not Recast Johnny Depp
Like it or not, Johnny Depp is playing Grindelwald in "Fantastic Beasts 2." Director David Yates addressed the casting backlash on Tuesday, and he defended the actor.
Yates told Entertainment Weekly that while other problematic Hollywood personalities have several accusers, but Depp only has one. "With Johnny, it seems to me there was one person who took a pop at him and claimed something," he said. "I can only tell you about the man I see every day: He's full of decency and kindness, and that's all I see. Whatever accusation was out there doesn't tally with the kind of human being I've been working with."
The outrage from fans and demands to recast Depp were brought up again after the film's title was revealed to be "Fantastic Beasts: The Crimes of Grindelwald." The name hints that Depp will have a much larger role in this film, and fans quickly recalled that Depp has been accused of crimes against his ex-wife Amber Heard. The actress alleged that he had abused her during their marriage.
Heard accused Depp of domestic violence in 2016 when she filed for divorce. Photos showed Heard's face with bruises that she said were from Depp throwing his iPhone at her. She was granted a temporary restraining order. No charges were actually filed against Depp.
He and Heard settled their divorce with Depp donating several million dollars to the ACLU and Children's Hospital of Los Angeles in Heard's name.
Depp and Heard finalized their divorce in January, but in June, the allegations were in the spotlight again. During Depp's fraud lawsuit with The Management Group, legal documents showed his former managers claiming that Heard's accusations were true.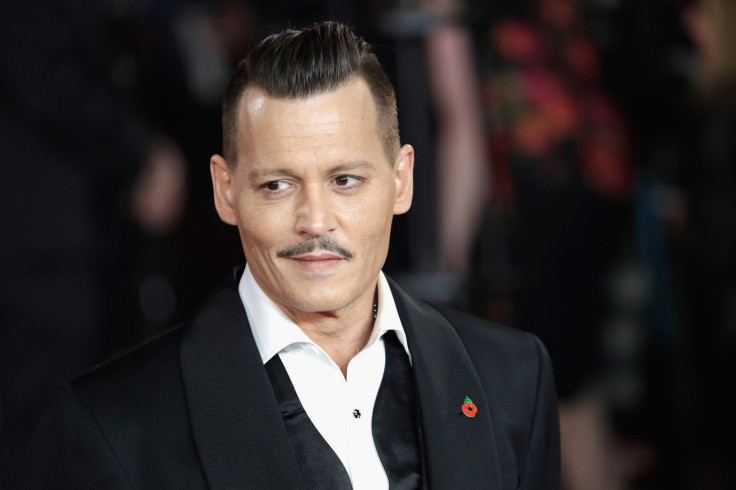 "[Joel Mandel, one of the managers,] was informed well after the fact through communications with various house staff and security that Depp had been extremely volatile and had sometimes 'gotten physical' with Heard," his former managers said in the legal documents (via People).
"Mandel was also later informed that Depp had violently kicked Heard during an incident that took place in or around 2014," The Management Group also claimed.
Depp has denied all of these allegations, and he has received support from his ex-girlfriends. Vanessa Paradis, Lori Anne Allison and Winona Ryder have all publicly said that he never abused them. Yates said that this differs from other men who have been accused of abuse in Hollywood.
"It's very different [than cases] where there are multiple accusers over many years that need to be examined and we need to reflect on our industry that allows that to roll on year in and year out," Yates explained to EW. "Johnny isn't in that category in any shape or form. So to me, it doesn't bear any more analysis."
There are fans supporting Yates' choice. They are using the hashtag #JohnnyDeppIsMyGrindelwald to show their support.
"Fantastic Beasts: The Crimes of Grindelwald" is the second in what is set to be a five-movie series. It will hit theaters on Nov. 16, 2018.
© Copyright IBTimes 2022. All rights reserved.
FOLLOW MORE IBT NEWS ON THE BELOW CHANNELS