Fantasy Baseball 2014: Best Sleeper Picks, Breakout Candidates And Rankings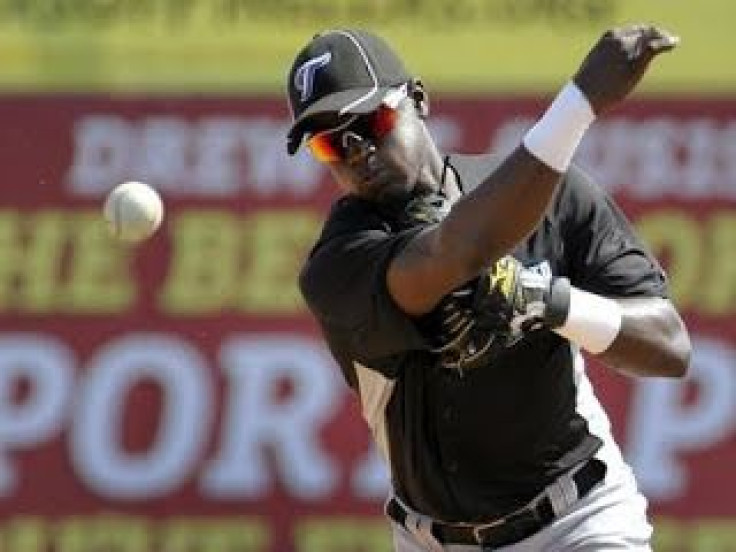 Every team has at least one game in the books in the 2014 season, and while we won't have a complete picture of the landscape until the end of the month, it's still possible to tab a few sleepers before fantasy baseball really takes off.
Early on, its important find your starting pitchers, relievers and infielders, especially at the thinner positions like second base and shortstop. Outfielders who can help out with steals, defensive categories or even OBP are always plentiful throughout the season, so make them your last priority.
Below is a quick breakdown of several players to watch over the coming weeks, or to snag immediately.
Pitchers
Jose Valverde, RP, New York Mets
Bobby Parnell's injury moves nine-year veteran Valverde into the top closer role. He's three years removed from his stellar, AL save-leading season with Detroit, but owners of Parnell should pick him up immediately for the amount of opportunities Valverde represents. Valvdere's WHIP also hasn't ticked above 1.24 in eight seasons.
Francisco Rodriguez, RP, Milwaukee Brewers
It's a slippery slope with K-Rod since the Brewers are still waiting for Jim Henderson to regain his form. Still even if Rodriguez slips back from closer to first out of the bullpen, he's still a solid third or fourth reliever in any league format.
Matt Lindstrom, RP, Chicago White Sox
Another veteran holding down a spot for the time being, Lindstrom already picked up one save in his first appearance of the season. In auction waiver formats, he's worth a bid of anywhere from $2 to $3.
Scott Feldman, SP, Houston Astros
Tough to pick-up a guy who will get zero to no run support this season, but you can't take away his talent. The 6-foot-7 Feldman fanned three batters and only gave up two walks in 6 2 / 3 scoreless innings against the Yankees. An owner in leagues that value quality starts over wins should carve out a roster spot for Feldman.
Charlie Morton, SP, Pittsburgh Pirates
No. 2 on the Pirates rotation after posting 85 strikeouts and a 3.26 ERA last season, Morton is another veteran who could have more quality starts that wins this season.
Infielders
Adeiny Hechavarria, SS, Miami Marlins
The Cuban native has shown far more patience early on than he did last season, when he struck out 96 times. After two games Hechavarria has already scored two runs and recorded three hits and two RBI. Monitor his progress for now, but if you have a spot open pick him up early.
Maicer Izturis, 2B, Toronto Blue Jays
The last time the 33-year-old Izturis started this hot was 2011, when he posted 124 hits, and 51 runs. Not incredible production, and his early .667 average will obviously drop, but Izturis could be a serviceable utility man.
Outfielders
Grady Sizemore, OF, Boston Red Sox
Some incredible plays in spring training and to start the regular season have many high on Sizemore, who hadn't played in the Majors since 2011. It helps to have Boston's stellar lineup behind him, and if he can return to the 2006 form that made him a star in Cleveland, Sizemore could be the sleeper of the year.
Seth Smith, LF, San Diego Padres
A wait and see approach is best with the powerful Smith, who already has two home runs after two games. Even though he took Brian Wilson and Zack Greinke yard, there's plenty of depth in San Diego's outfield so playing time will be a big issue.
Gerardo Parra, RF, Arizona Diamondbacks
Parra's already knocked in four runs and is hitting .357 after 14 at-bats. He's never hit about .300 in his previous five seasons, and his fielding leaves tons to be desired. But Parra's also posted more than 100-plus hits in four of his five full seasons, and he's had 10-plus stolen bases in three straight. Strikeouts are an issue with a career-high 100 last season, but for an offensively challenged owner Parra's worth a risk.
© Copyright IBTimes 2023. All rights reserved.