The Fappening Banned By Reddit After Jennifer Lawrence Apparent Nude Photo Leak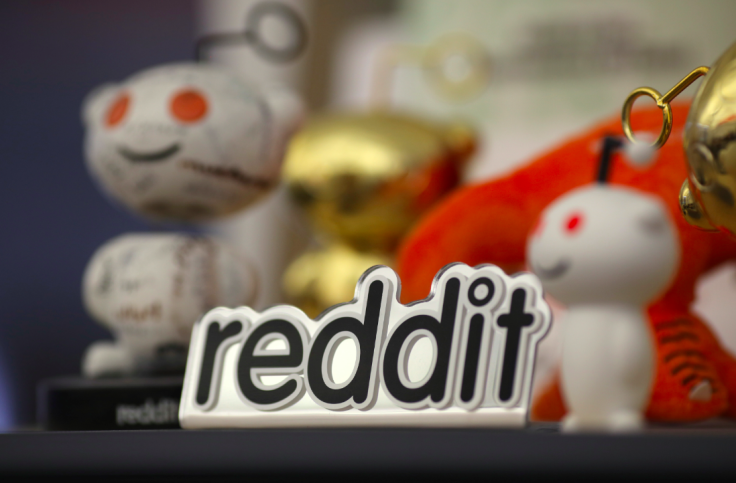 Nearly a week after dozens of purported celebrity nude photographs went viral on the Reddit forum The Fappening, the subreddit was banned, Business Insider reported. Jennifer Lawrence and Kate Upton were just two of the high-profile entertainers apparently exposed in the mass-hacking scandal, but users who want to see the lewd images can no longer turn to The Fappening. (The term "Fap" is slang for masturbation.)
Reddit said in a statement the site "deplore[s] the theft of these images" and that Reddit does not "condone their widespread distribution."
"In accordance with our legal obligations, we expeditiously removed content hosted on our servers as soon as we received [Digital Millennium Copyright Act] requests from the lawful owners of that content, and in cases where the images were not hosted on our servers, we promptly directed them to the hosts of those services," the site wrote. "Reddit's platform is structurally based on the ability for people to distribute, promote and highlight textual materials as well as links to images and other media. We understand the harm that misusing our site does to the victims of this theft, and we deeply sympathize."
[The full statement, and its updated version, can be read here.]
The alleged creator of The Fappening added, according to The Epoch Times: "While I didn't intend for it to be the fastest-growing sub in history, it was. I want to point out that our mod team worked their asses off to ensure that pics that violated reddit's rules were removed. And we prevented the doxx of the 'leaker' as well. I know we aren't going to be considered the good guys, but we worked hard to ensure reddit's rules were followed."
The Fappening originally had three rules: Users were not permitted to post photos of anyone who might be underage, personal information about the hackers was not to be shared, and memes or reaction GIFs were not supposed to appear.
The Reddit subgroup described itself as "a series of nude photographs featuring various high-profile celebrities leaked on 4chan in late August of 2014. This subreddit is for those leaked photographs, as well anything related to the leak."
McKayla Maroney was one of the first celebrities to have her purported nude photos removed from Reddit after she claimed they were taken while she was underage.
Follow me on Twitter @mariamzzarella
© Copyright IBTimes 2023. All rights reserved.