Fast-Food Calorie Counts Confuse Consumers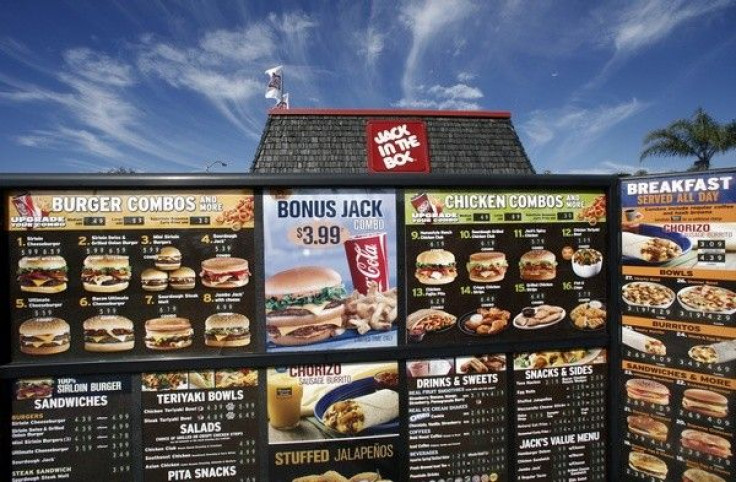 Eating healthy at fast-food restaurants isn't as simple as looking at the calorie counts posted on the menu board, according to a new study.
Across 200 menu items at 12 different restaurant chains, researchers found calorie counts often included combo meals or food to serve multiple people, making it difficult for customers to accurately judge how many calories they're consuming.
The sampled restaurants were located in New York City's Harlem neighborhood.
Menu postings for individual servings are easily understood, but complex math skills are needed to interpret meals designed to serve more than one person, the authors wrote. In some items, calories doubled depending on flavor, and the calorie posting did not give enough information to make healthier selections.
Federal law requires restaurants with 20 or more locations provide calorie and other nutritional information for menu items. However, consumers can't make informed decisions from the information posted on the menu board alone, the study concluded.
One restaurant listed a bucket of chicken as having 3,240 to 12,360 calories with no further information available for customers to determine serving size. At another restaurant, a sandwich combo meal ranged from 500 to 2,080 calories with no indication of how to order in the lower range.
Researchers proposed a revised system to make choices easier. Instead of having an egg sandwich listed as having 350-750 calories, the researchers proposed the menu board show Egg with ham/bacon/sausage: 350/550/750.
Simplifying calorie postings and minimizing the amount of math needed to calculate a serving size would increase the usefulness of the menu board, the researchers wrote.
The Journal of Urban Health published the study on Feb. 16.
Portion sizes have grown over the past few years, according to the Centers for Disease Control and Prevention. Understanding what constitutes a serving and controlling portion size is necessary to live a healthy lifestyle, researchers say.
One serving of fruits or vegetables is about equal to the size of a fist or a tennis ball, according to the United States Department of Agriculture. One serving of meat, fish or poultry is three ounces, about the size of a deck of cards.
To estimate portion sizes, the USDA unveiled the MyPlate program in June, which replaced the food pyramid. The program depicts a place setting divided into five food groups aimed to help people see what a healthy plate looks like.
Parents don't have the time to measure out exactly three ounces of chicken or to look up how much rice or broccoli is in a serving but we do have time to take a look at our kids' plates. First Lady Michelle Obama said at the unveiling of the program. And as long as they're eating proper portions, as long as half of their meal is fruits and vegetables alongside their lean proteins, whole grains and low-fat dairy, then we're good. It's as simple as that.
The CDC has a variety of tricks that can help curb portion size. Serving food on individual plates and putting the excess food in the kitchen can help stop overeating. Snacking on fruits and storing tempting food out of sight can help as well.
© Copyright IBTimes 2023. All rights reserved.