FDA Issues Alert Against Widely Used Coronavirus Test For Potential Accuracy Issues
KEY POINTS
The FDA issued a warning to physicians and lab technicians using TaqPath genetic test by Thermo Fisher
Possible issues with the test could include improper use of equipment and software
The agency did not provide any details about the volume of test results affected ​
The Food and Drug Administration (FDA) has warned against potential accuracy problems in the TaqPath genetic test technicians use to detect if patients are positive for COVID-19.
The FDA on Monday said a possible issue is the improper use of equipment that swiftly spins the samples taken from suspected coronavirus patients for processing. Another likely problem could be with the software that the TaqPath testing platform uses, Associated Press reported.
The agency said lab workers should follow the instructions developed by the makers of the genetic test and also advised the software should be upgraded to its latest version.
The alert issued by the FDA applied only to physicians and lab technicians who use the TaqPath genetic test by Thermo Fisher.
Doctors use the TAqPath SARS-CoV-2 Assay made by Rutgers Clinical Genomics Laboratory to detect nucleic acid from the virus SARS-CoV-2 in various specimens such as nasal and throat swabs, as well as saliva from individuals suspected to have COVID-19. Swabs are more accurate than rapid test kits, such as home test kits that became popular a few months ago.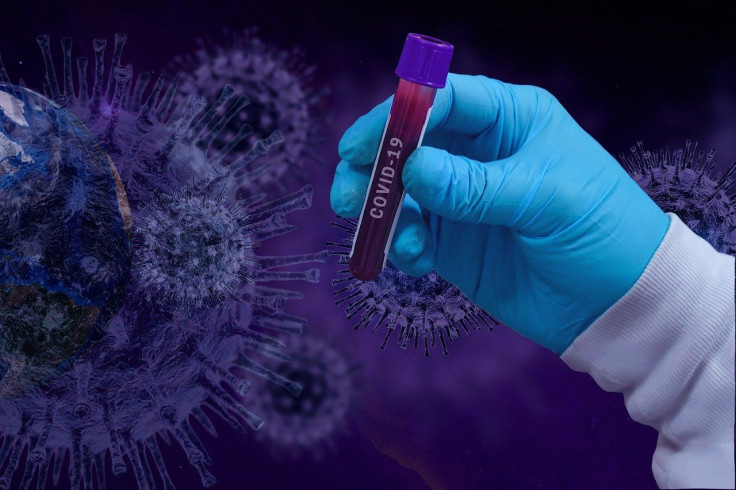 To analyze the TaqPath SARS-CoV-2 Assay data, lab technicians use either the ThermoFisher Applied Biosystems QuantStudio 5 Real-Time PCR System equipped with software v1.3 or the Applied Biosystems ViiA7 Real-Time PCR System with the Applied Biosystems QuantStudio 5 software v1.3 to analyze data from TaqPath genetic test, according to a paper published at the FDA website.
The FDA said improper use of test kits, machines and software problems may lead to false positive or negative results for patients.
The agency's warning came almost a month after public health officials in Connecticut reported about 90 people received false-positive coronavirus results. Many of those who received the inaccurate test results were residents of assisted living facilities or nursing homes.
A Thermo Fisher spokesperson said their company is currently working with the FDA to ensure laboratory workers understand the need to strictly adhere to the instructions on how to use the machine and software, Associated Press reported. She added, according to the data furnished to their company, most lab personnel "follow our workflow properly and obtain accurate results."
Medical experts like Dr. Albert Ko of the School of Public Health at Yale University said such accuracy issues have "pretty serious implications" given that the test in question is widely used to screen suspected victims of coronavirus infection, not only in the United States but in many parts of the world.
While the FDA suggested what likely caused the problems, the agency did not provide any details about the volume of test results affected.
© Copyright IBTimes 2023. All rights reserved.