'Fear The Walking Dead' Spoilers: Danay Garcia Teases Luciana's Season 4 Return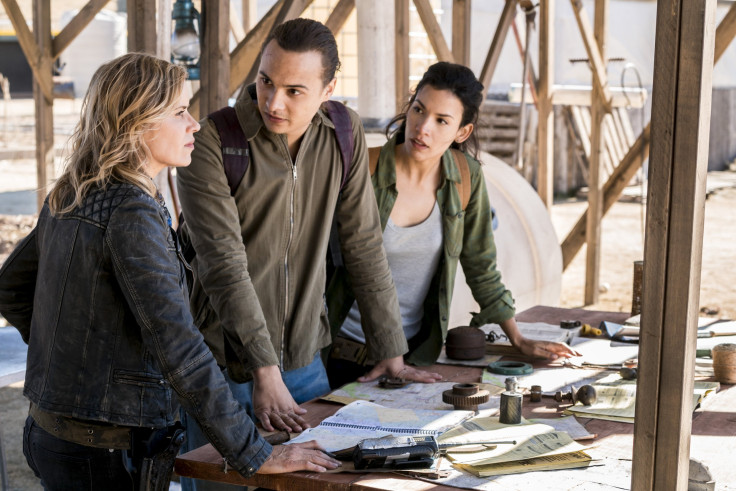 Luciana will be interacting more with Nick and his family in the upcoming Season 4 of AMC's "Fear the Walking Dead."
In a recent interview with TV Guide, returning cast member Danay Garcia said that her character Luciana will be part of the Clark family in the new season of the zombie drama in a way she wasn't before.
"I have a history with Nick (Frank Dillane) now, the fact that I left him," said Garcia. "And I have a history with the Clark family, too. If you remember in Season 3, I just met them. Every scene I had with Madison (Kim Dickens) and Alicia (Alycia Debnam-Carey) it was like the first time." But as seen in promo photos for the first few episodes of Season 4, Luciana now appears to have formed relationships with them as well as with the family's longtime ally Strand (Colman Domingo).
Although it seems that Luciana is now on the same side with Nick's family, Garcia said that "trust gets involved" in Luciana's relationship with the Clarks, suggesting that the former La Colonia's scout will have to go above and beyond to earn the family's trust after abandoning them in Season 3.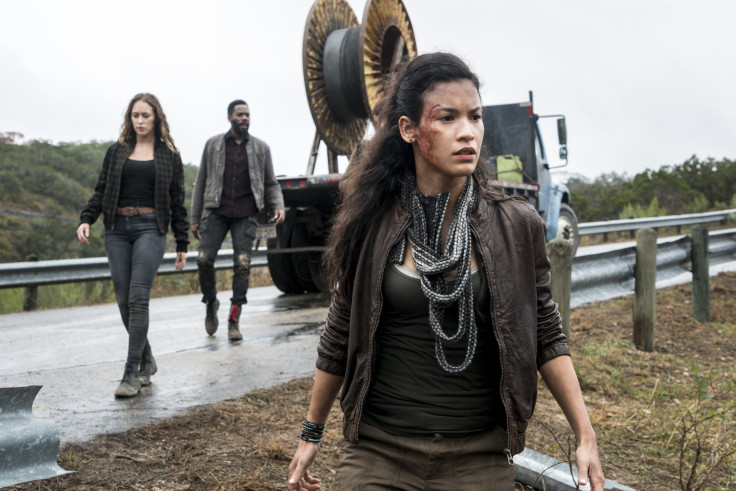 Luciana was last seen in Season 3, episode 5, in which she left Broke Jaw Ranch and her then-boyfriend Nick for Mexicali.
Garcia told NME.com last August that Luciana's decision to leave the ranch was a no-brainer. "These people killed the entire Colonia," Garcia said of the ranch's militia. "They murder people. We started the entire Season [3] seeing this guy do experiments on people. And that doesn't go well with her values, the core of her train of thought. This is not something she wants to be in involved in, or fight for, or protect. They killed my entire family — they killed the entire Colonia. That's not something she's gonna settle for."
Although Nick and his family were staying in the ranch, Garcia said that Luciana felt that she "doesn't belong" there — a truth expounded by executive producer Gale Ann Hurd in an interview with BT TV last June.
Hurd said that Luciana was aware that Jeremiah (Dayton Callie) had always seen her as an outsider from the very beginning. "Otto believes that people with the same value system, the same skin color, the same background, that's his tribe. Luciana has a different tribe," explained Hurd. "He would never really be able to see her as someone who belongs, and she knows that."
"Fear the Walking Dead" Season 4 premieres on Sunday, April 15 at 10 p.m. EDT on AMC.
© Copyright IBTimes 2023. All rights reserved.