Federal Grant Gives $1 Billion For 2,500 Electric School Buses
A $1 billion federal grant will provide about 2,500 electric school buses to nearly 400 school districts across the U.S.
The federal grant is part of a new initiative that will accelerate zero emissions by public schools. The Biden-Harris Action Plan for Building Better School Infrastructure outlines a series of upgrades that will provide "public schools with healthy, safe, sustainable facilities and transportation."
The White House says the grant will allow cleaner air for students, improve access to technology, and implement new jobs that will help build the infrastructure necessary to accommodate electric vehicles.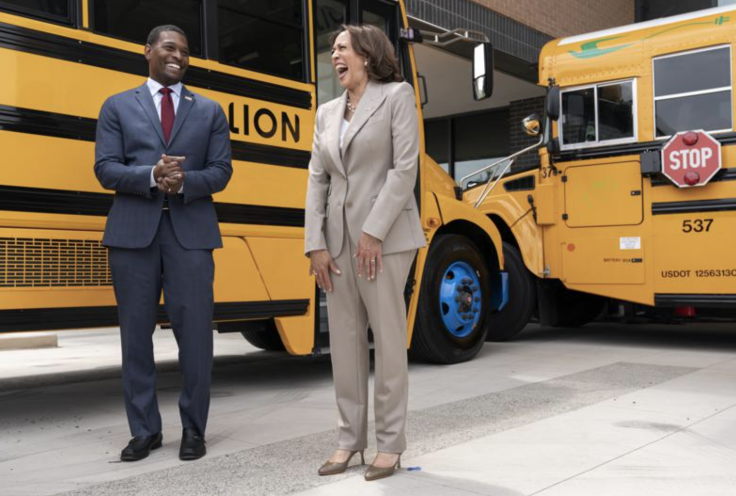 The plan acts in accordance with the EPA's Clean School Bus Program, which leverages federal dollars to reduce electric bus prices and encourages the expansion of electric bus manufacturing capacity.
According to the Associated Press, only 1% of the nation's 480,000 school buses are electric. The new buses can travel over one hundred miles on a single charge.
The EPA had made $500 million available to public schools to purchase electric buses, but has since expanded it to $1 billion due to high demand for electric buses across the country. The agency announced it received 2,000 applications for electric school buses, totaling nearly $4 billion.
The initiative is also part of President Biden's Bipartisan Infrastructure Law which aims to invest in public transportation and a network of electric vehicle chargers.
Vice President Kamala Harris and EPA Administrator Michael Regan will announce the grant awards Wednesday in Seattle.
© Copyright IBTimes 2023. All rights reserved.