Feeling A Bloated Stomach After Eating Bread May Indicate Something Serious
Stomach bloating is usually described as an uncomfortable sensation that comes after an uncontrollable consumption of certain food types. The symptoms may include a stretching feeling in the stomach, accompanied by painful tummy cramps.
Another common digestive ailment involves the inflammation of small intestines, which then obstructs their ability to absorb nutrients. The hostile reaction of the intestines to bread and gluten can cause such a condition. If you experience these symptoms, it is recommended you immediately see your doctor as you may be suffering from something more serious like Coeliac disease.
Bread-Related Symptom
According to Dr. Isabel Skypala, a specialist allergy dietician, bread-related symptoms do happen, and wheat may be the real culprit. Dr. Skypala said gluten and wheat could cause a lot of digestive problems, and one of the most common health conditions caused by wheat is Coeliac disease or wheat sensitivity. A wheat allergy may also ensue for those who have weak digestive systems.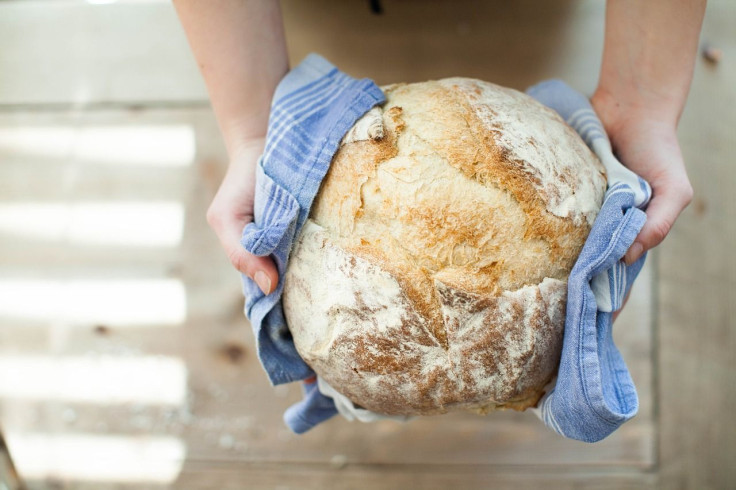 Coeliac disease is a health issue where the lining of the intestine is unable to absorb nutrients and is damaged by foods containing gluten like oats, barley, rye, and wheat. The symptoms of the ailment include vomiting, bloating, stomach pain, and diarrhea. These symptoms may occur after eating bread.
Elimination Process
Dr. Skypala said some find difficulties in digesting certain types of food, and wheat seem to be among these food types. To find out what may have triggered the symptoms, you may try the process of eliminating some food items in your diet. Try cutting out wheat bread from your diet for at least four weeks. Observe if the symptoms subsided. If it did, try adding small amounts of wheat bread and see if the symptoms came back. If it did, then it may have been the culprit.
The National Health Service, for its part, revealed that the ailment is an autoimmune condition. In this situation, the immune system erroneously attacks the healthy tissues resulting in damage and infection.
Other symptoms of coeliac disease are flatulence, constipation, and indigestion. You may also experience having itchy rashes, sudden weight loss, fatigue, coordination disorders, nerve damage, and for women, problems in conceiving a child.
There are times when symptoms can be very severe and long-lasting. During this time, you may see blood in your stools and start to feel throbbing stomach cramps. If you experience all or most of these symptoms, you should immediately go and see your doctor.
© Copyright IBTimes 2023. All rights reserved.