Ferguson Voters Reject One Of The Two Tax Hikes, Raising Concerns Over Cost Of Settlement With US Justice Department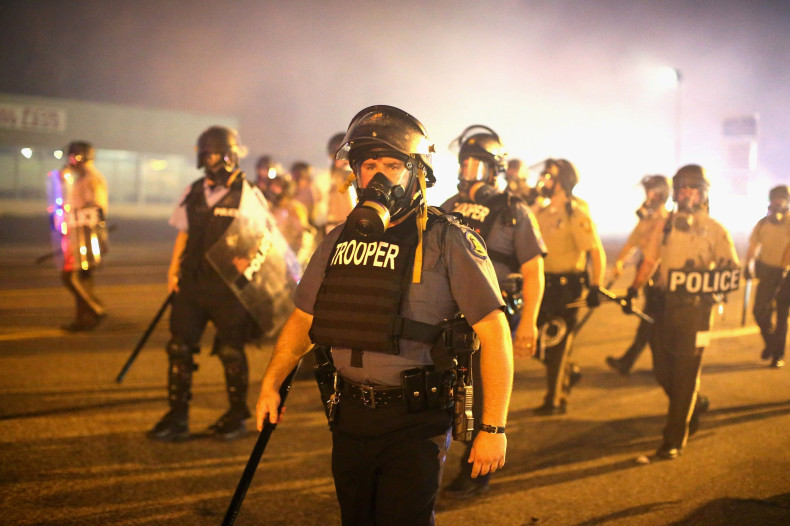 Voters in Ferguson, Missouri, approved Tuesday one tax hike that could boost the city's finances, but rejected the other, raising uncertainty over whether the changes that were to be made after a settlement was reached with the U.S. Department of Justice could be completed. The deal with the DOJ was signed in March after months of protests over the use of excessive force by police officials in the aftermath of the death of black teen Michael Brown.
The voters had approved half-cent sales tax for economic development, but rejected a separate property tax that needed 57 percent approval, the Associated Press (AP) reported. The tax hikes were supposed to ease the financial burden on the city, which faces a $2.9 million budget deficit. The changes ordered by the DOJ would require about $2.3 million over three years. Mayor James Knowles III said, according to the AP, that the city will have to now re-evaluate the financial situation and the repercussion of the property tax failure.
"There are cuts on the horizon," Knowles told the AP, after the results were declared. "We're not sure what they are exactly. We'll have to weigh how that measures up to our commitments as part of the consent decree." The city is already planning across-the-board pay cuts of 3 percent for all employees.
Knowles said that one possible measure that could help is holding another ballot for the property tax in August. "The council as a whole will have to make those decisions," he said, according to the AP, adding: "I don't think it's prudent right now to say this puts anything in jeopardy, but certainly we still have a significant shortfall."
The agreement with the DOJ calls for Ferguson to hire a monitor, put in place diversity training for police officials, buy software, hire more employees to analyze records on arrests, use of force and other matters. The deal also requires the city to equip all police officers and jail workers with body cameras.
Knowles reportedly said last week that if both the tax reforms failed, the city will have to fire about 12 police officers, six firefighters and shut down one of its two fire stations. With the latest vote, it is not clear whether these cuts would be made. Knowles also said at the time that if police jobs are cut then the kind of community policing the DOJ expects Ferguson to do would be difficult.
"If we don't pass both I would say it would be highly unlikely to fully comply with the consent decree," Knowles told the AP last week.
© Copyright IBTimes 2022. All rights reserved.