Fernando Tatis Jr's Haircut To Blame For Positive PED Test, 80-Game Suspension, Says Dad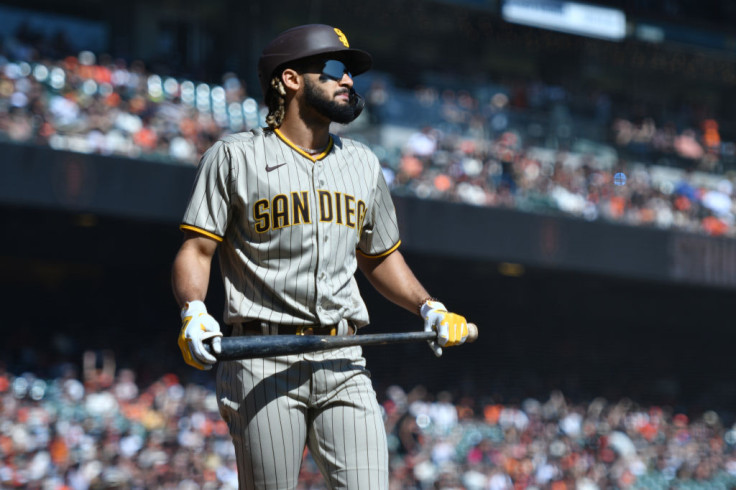 KEY POINTS
Fernando Tatis Jr. unintentionally drank medication containing a steroid ingredient to cure a fungus caused by his haircut
Fernando Tatis Sr. explained to MLB insider Hector Gomez that his son did not drink a "performance enhancing" drug
The rising MLB star faces an 80-game suspension due to the incident
MLB Star Fernando Tatis Jr.'s recent haircut caused a fungus that made him inadvertently take medication containing an ingredient that triggered a positive PED test.
On Monday, the 23-year-old baseball player's father, Fernando Tatís Sr., explained to MLB insider Hector Gomez that his son used a spray called Trofobol, which contained a steroid, to cure his ringworm. He insisted that the athlete's only mistake was failing to read through the ingredient list.
"What involves him [Tatis Jr.] is a steroid that contains a spray called trofobol... He got a fungus due to a haircut. His mistake was not reading what it contains, which is what apparently makes him guilty of something totally unknown," the 47-year-old former baseball player said.
He continued, "All of this has happened because of something that is not worth this issue. This is something for the skin, that's something that's not performance enhancing and has no testosterone. It has nothing to help you improve in the game."
The San Diego Padres shortstop is on an 80-day game suspension, declared last Friday due to a violation of the MLB's Joint Drug and Prevention and Treatment Program.
But his father believed that the situation should have been dealt with differently as it caused a major tear on Tatis Jr.'s career in the professional baseball league.
"It was a mistake that could have been handled differently, [destroying] the image of a player for such a small thing, for a situation like this [is] a catastrophe not just for Tatis Jr., but for all baseball? [There are] millions of fans that will stop watching baseball," he said.
Tatis Sr. added that it was part of the "envy and hypocrisy" surrounding Tatis Jr., pushing his image "down on the ground."
Meanwhile, Tatis Jr. did not cowardly turn away from his mistakes since he quickly took responsibility and said that there was "no excuse" for it, TMZ reported.
"I should have used the resources available to me in order to ensure that no banned substances were in what I took," Tatis Jr. said. "I failed to do so."
This was not the first time that Tatis Jr. had to take some time off from the sport. In March, the rising baseball star had to take some time off to recover from a wrist surgery he received after getting into a motorcycle accident during the off-season.
Tatis Jr.'s team, however, was pretty much disappointed with his actions, as they preferred to have him back on the team because he was recognized as one of the "most talented and dynamic" players in the league, according to MLB reporter Joe Trezza.
"This is the second time we've been disappointed with him. You hope he grows up and learns from this and learns that it's about more than just him right now," fellow teammate Mike Clevinger told Trezza in an exclusive interview.
Despite the situation, the 31-year-old pitcher believed that the team would still do fine even with a missing player on the team, saying, "We don't need anybody else. We got everything we need right here."
Tatis Jr.'s 80-game suspension will continue until the end of this year's major league and into the first 32 games of the San Diego Padres' team 2023 campaign.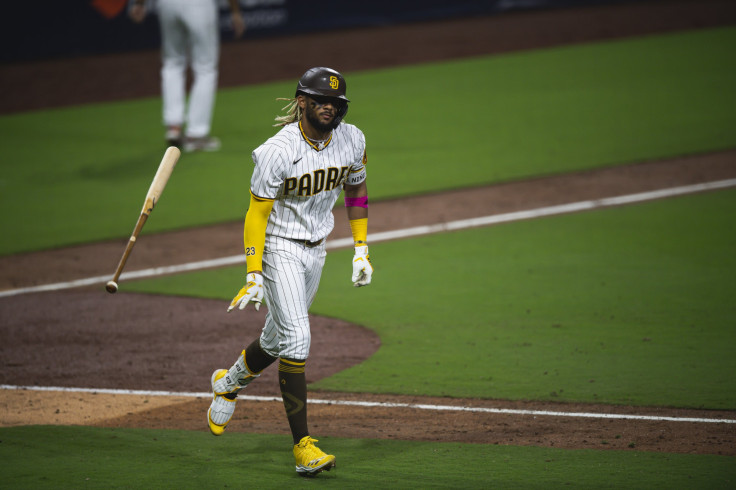 © Copyright IBTimes 2023. All rights reserved.