With Fewer Evangelical Christian Primary Voters, Ted Cruz's Path To The 2016 GOP Presidential Nomination Gets Tougher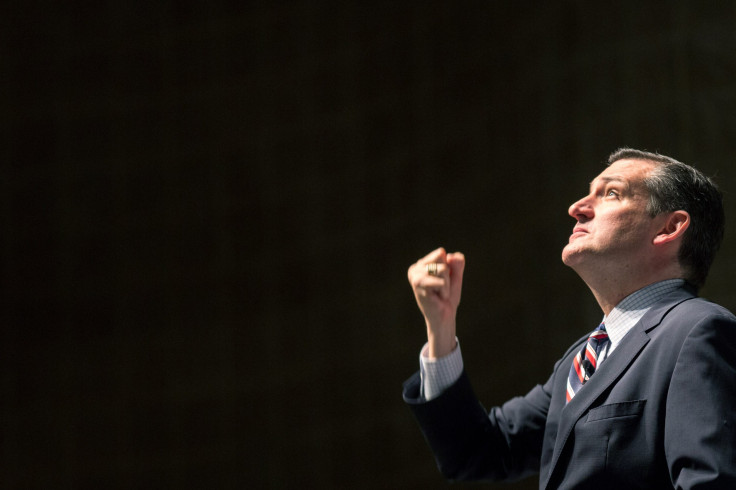 Sen. Ted Cruz looks to be running out of states where he can lean on evangelical Christian voters to help him win the 2016 Republican presidential nomination. For much of the race so far, Cruz dispatched his preacher father to energize the coveted voting demographic to win or place high in states like Iowa, Oklahoma and his home state of Texas.
But with the South now mostly out of the way, Cruz has been staring down more centrist-conservative voters in the next five states scheduled to cast their ballots Tuesday. Such voters are likely to lend support to his considerably less hard-line rival candidates. While polls are far from a proven science, Cruz trails in Ohio, Florida, Illinois, Missouri and North Carolina, and the decided change in the Texan's preferred demographics poses a new challenge that could effectively put the White House out of his reach for good, political analysts said.
"The coming states are not his natural constituency," said Joshua Sandman, a professor of political science at the University of New Haven in Connecticut, who researches the U.S. presidency. "I think some of the upcoming states would favor other candidates. I think he will do well, but I don't see him winning a lot of states."
Tuesday's prospects aren't great for Cruz. He claims first place in none of the voting states and only breaks into second place in one. In portions of the two Southern states, North Carolina and especially northern Florida — each with considerable evangelical voters — Cruz is expected to split support with New York businessman and front-runner Donald Trump and struggle to win those states.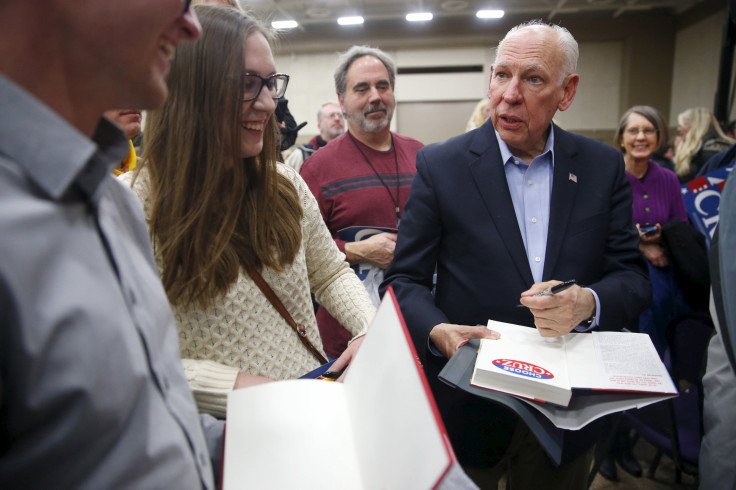 Experts say that waning enthusiasm for Cruz may be driven by his relatively extreme political and religious positions. He has come to be known as an unyielding constitutional conservative who rejects compromise in the Senate. His absolutist worldview, Sandman said, may be seen as too far to the right for the more moderate voters in Tuesday's voting states and beyond.
Take Illinois, for instance. The Land of Lincoln has 69 delegates up for grabs Tuesday. Much of the state is rural farmland that tends to be more conservative, a factor that could work in Cruz's favor, especially in the southernmost portions of the state. On the flip side, there's also Chicago, the third-largest city in the country and with more liberal Republicans, said Pat Brady, the former chairman for the state GOP and a strategist with Next Generation Public Affairs, a Windy City-based political consultation firm.
"It's not a heavy evangelical population here. When you get near the city of Chicago, you're going to get a lot more voters who are probably more moderate, more [Ohio Gov. John] Kasich-type voters than they'd be Cruz voters," Brady said. "Illinois is different. I don't think [Cruz's] appeal is going to be as strong as it has been in Texas or Louisiana or states that he's won."
Cruz's prospects in Florida, with 99 delegates, are undermined by a population in the southern portion of the state that is well acquainted with and supportive of their home-state Sen. Marco Rubio. Cruz divides up support with Trump in the north, the portion of the state with the most evangelicals (though still considerably less than the southern states Cruz initially targeted).
Ohio, with 66 delegates, may fall out of Cruz's grasp for its Roman Catholic roots and population that appears to be leaning toward Trump and the more centrist Kasich. In the race for Missouri's 52 delegates, Trump has already sucked up most of the political air in rural areas of the state that might have bolted for Cruz, leaving the urban centers of Kansas City and St. Louis open to the more moderate appeal of Rubio or Kasich.
Southern states "were sort of tailor-made for the Ted Cruz effect. [It was the] terrain he wanted to occupy as the super-pure conservative, the holier-than–all-others–in-the-field man of God section," said Rick Wilson, a Republican strategist in Florida who is working on Senate campaigns in the state, agreeing that upcoming states aren't as hospitable for Cruz. "Those states are now passing by us."
Republican Winners of State Primaries and Caucuses | InsideGov
Cruz's potential challenges encompass more than just a relative lack of religious voters in upcoming states. He, Kasich and Rubio face a common obstacle in their path to the nomination: Trump. Illinois, Florida, Ohio and other states to come may skew less evangelical given their locations outside of the Bible Belt, and Trump has made a broad appeal that seems to tap into the concerns of a variety of demographics.
And it's that broad appeal that may hurt Cruz the most. For instance, while Cruz denounces President Obama's healthcare law and promises to replace it, Trump makes a more empathetic appeal with a promise that he won't let anyone die on the street, Sandman, of the University of New Haven, noted. That difference can be important and shows a level of empathy. If Cruz wants to win the nomination, he'll need more than a message directed at the demographics he's coveted so far.
"Mr. Cruz needs to come up with more populist types of themes in order to compete with Trump for the type of votes that he's getting," Sandman said. "People want to see an alternative message to the orthodoxy. Trump is the only one offering something outside the conservative orthodoxy."
Beyond Tuesday, Cruz's ability to challenge Trump will only get trickier, experts say. With major contests in states like California and New York still to come, competing against Trump's populist appeal will only become more important.
Cruz is banking on the idea that, if Rubio and Kasich leave the race, voters will be "more likely to gravitate toward him as the choices get less," Ford O'Connell, a former strategist for the 2008 John McCain presidential campaign, said. "But, there is no guarantee in a one-on-one with Donald Trump, given the blue nature of the rest of the map. There may not be enough evangelical votes to nominate him."
FOR FREE to continue reading
✔️ Unlock the full content of International Business Times UK for free
offer available for a limited time only
✔️ Easily manage your Newsletters subscriptions and save your favourite articles
✔️ No payment method required
Already have an account?
Log in
© Copyright IBTimes 2023. All rights reserved.