Fifth Harmony's Lauren Jauregui Releases New Single While Camila Cabello Promotes Lyric Video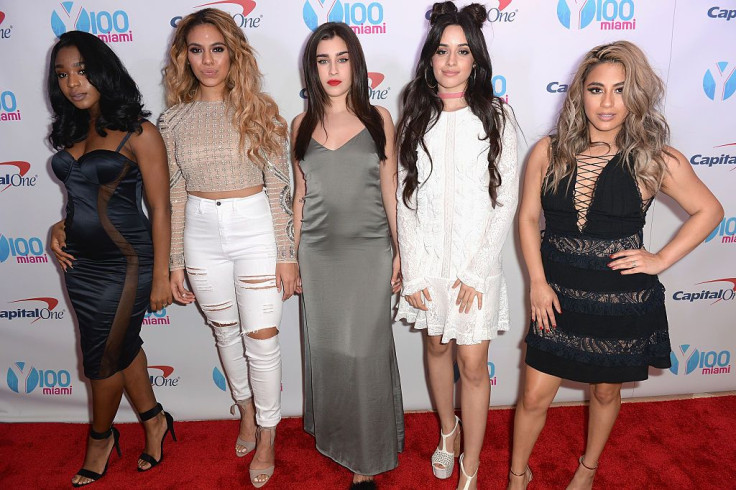 With summer on the way, artists are releasing their best songs in an attempt to be the tune of the season and singers Lauren Jauregui and former Fifth Harmony member Camila Cabello have been all over social media promoting their latest individual projects.
On Friday, Jauregui announced the release of her new song "Strangers" with Halsey. "#Strangers is out now on @iTunes IM SO EXCITED!! I hope you guys love ittt," Jauregui tweeted about the song.
READ: Camila Cabello teases second single
In the song, Jauregui sings about the heartache of loving someone who only wants her for her body. "She doesn't call me on the phone anymore/ She's never listening, she says it's innocent/ She doesn't let me have control anymore/ I must've crossed a line, I must've lost my mind," the lyrics to the song that will appear on Halsey's album "Hopeless Fountain Kingdom" read.
Although Jauregui is clearly thrilled about her song with Halsey, it doesn't mean the singer is going solo like Cabello. During an interview with Vulkan magazine, the "Work From Home" artist spoke about the idea of creating her own music but emphasized her excitement for her future with Fifth Harmony.
"I'm also very excited for the new Fifth Harmony project; we're working on an album right now where we had the opportunity to finally write a few songs so that in itself has been an incredible start. I'm excited to see where this next chapter takes us," she explained.
Although Jauregui is up for making solo music, she admitted that she isn't quite sure that the sound of her music will fit into any particular genre. "My individual music will only resonate with my soul, no more songs handed to me to sing," she explained.
Meanwhile, Cabello is still basking in the success of her Billboard Music Awards performance where she performed "No Crying in the Club." On Thursday, Cabello retweeted a post shared by Rolling Stone promoting her new lyric video to her second single "I Have Questions."
Although she has yet to reveal a release date for the album, "The Hurting, The Healing, The Loving," Cabello has hinted that fans will be hearing the entirety of her solo project before the end of the year. During an interview, with Fault magazine, the 20-year-old former Fifth Harmony singer revealed her hopes of releasing new music.
"I hope to release my first few songs before summer and then go from there and hopefully an album in the fall," Cabello said.
Cabello left Fifth Harmony in December 2016 after five years with the group to pursue a solo career. "I think the scariest part about it is leaving a successful project to pursue a new dream with a new path full of questions of self-discovery that only you can answer. But even when I feel so grateful for the opportunity to be a part of my former group, expressing myself as an artist became a necessity," she told the publication.
When she announced the title of her upcoming album and her single release date, Cabello explained that the music would reflect her journey "from darkness into light."
During a chat with New York City radio host Elvis Duran, Cabello revealed that she was struggling with her happiness but since becoming a solo artist was able to get back to the real her.
"I was going through a tough time for a while emotionally and I was just lost and I feel like throughout the writing process and especially throughout the past few months I really mean it that I feel like I just found myself again," she told Duran.
Although Cabello has yet to reveal a release date for her new album, it looks like summer 2017 is going to be filled with catchy songs with unique melodies.
© Copyright IBTimes 2023. All rights reserved.