FIFTY FIFTY Joins BTS As Only K-Pop Acts To Enter This Exclusive 'Mature' Music Chart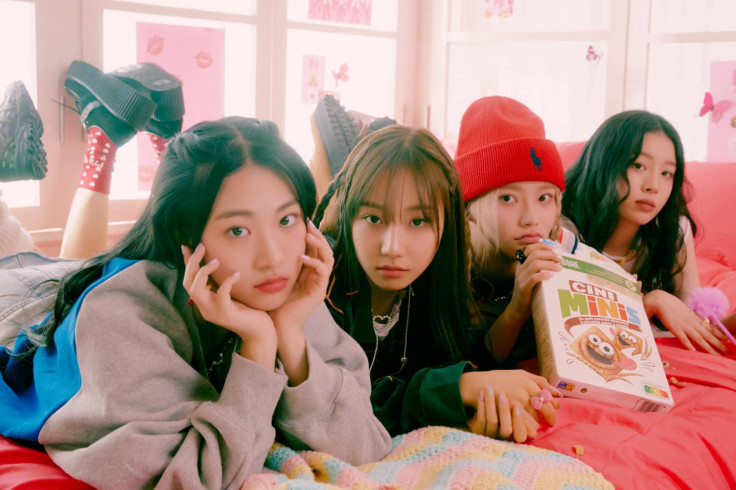 KEY POINTS
FIFTY FIFTY's hit song "Cupid" debuted at No. 27 on Billboard's Adult Contemporary chart
The Adult Contemporary chart is a weekly compilation of tracks that resonate with mature pop fans
FIFTY FIFTY dropped the "Twin Version" of "Cupid" featuring Sabrina Carpenter Friday
FIFTY FIFTY set a new Billboard record as the group became the first female K-Pop artist to enter the U.S. album chart's Adult Contemporary list.
"Cupid," originally released by rookie South Korean girl group FIFTY FIFTY on Feb. 24, added a new record under its title. Forbes reported that the hit song debuted on this week's edition of Billboard's Adult Contemporary chart at No. 27 on the 30-spot tally.
This feat made them join the global K-Pop group BTS as the only K-Pop artists to enter this extremely exclusive music chart.
BTS entered the Adult Contemporary chart twice with its global hit songs "Dynamite" and "Butter," which charted at No. 16 and No. 25 in 2020 and 2021, respectively.
Billboard's Adult Contemporary chart is a weekly compilation of tracks that resonate most with more mature pop fans across the United States, per Forbes.
Entering this chart reportedly signifies a commendable accomplishment for any artist.
In just over five months since its release, "Cupid" has cemented its success and is currently the third-longest-running track in the Billboard Hot 100 history.
"Cupid" was also listed as the 27th best song on Rolling Stone's "The Best Songs of 2023 So Far," published in early June.
It is among the four K-Pop songs on the list, alongside "OMG" by NewJeans, "Like Crazy" by BTS' Jimin and "Flower" by BLACKPINK's Jisoo.
Rolling Stone contributor Jon Dolan described "Cupid" as a "Doja-esque rap." "'Cupid' is delightful in graceful simplicity, breezing by on a disco-pop groove that has the easygoing effervescence of early-2010s pop, with vocals that exude cool confidence and winning warmth," he added.
FIFTY FIFTY recently released the new version of its chart-topping song, "Cupid" featuring American singer and actress Sabrina Carpenter Friday.
The release of the new "Twin Version" followed FIFTY FIFTY's rise to the 25th spot on Billboard Hot 100's chart this week, per Allkpop.
Meanwhile, FIFTY FIFTY released the new version of "Cupid" amid the ongoing legal battle with its music label Attrakt.
Most recently, the 50th Civil Affairs Department of the Seoul Central District Court in South Korea decided that FIFTY FIFTY members Sio, Saena, Aran and Keena must undergo mediation — an alternative dispute resolution, instead of going to court — along with its music label to solve their legal issues.
Unfortunately, Attrakt and its artists failed to reach a mutual agreement during its first court mediation session last week as the agency stood firm that the financial issues would be resolved via dialogue if FIFTY FIFTY were to return to the company, which the group contested, per Allkpop.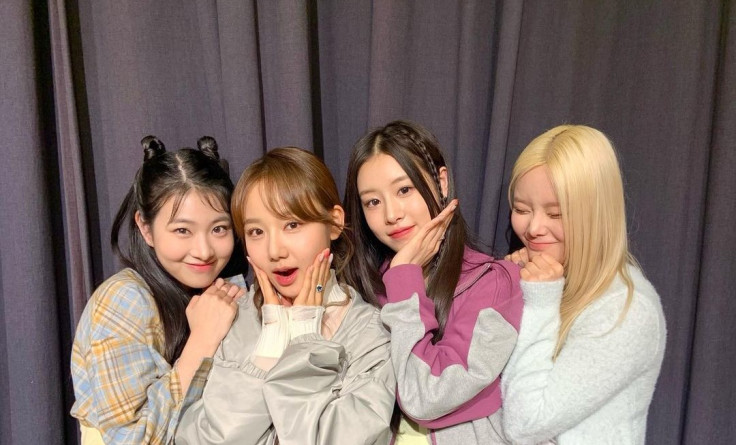 © Copyright IBTimes 2023. All rights reserved.