FIFTY FIFTY Members' Lawsuit Against Attrakt Could End In A Settlement Soon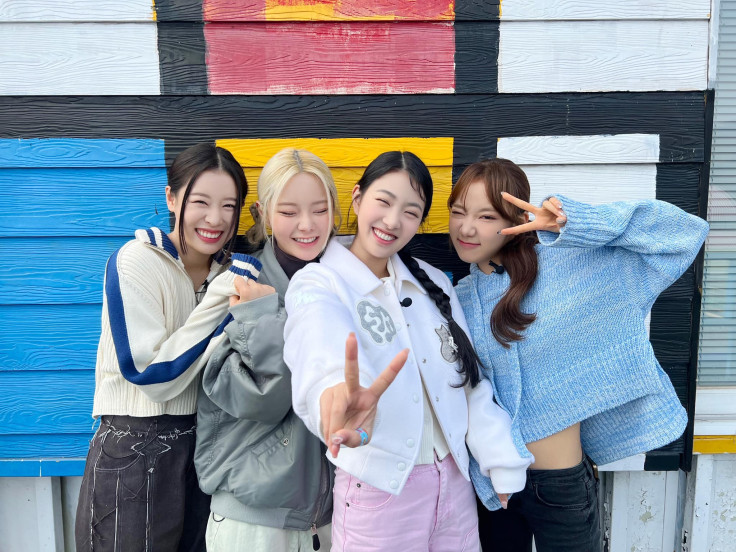 KEY POINTS
FIFTY FIFTY and Attrakt should settle their dispute through mediation, per the Civil Affairs Department
If both parties reached a mutual agreement, the lawsuit would ultimately come to an end
FIFTY FIFTY accused Attrakt of breach of contract and betrayal of trust
The legal dispute between FIFTY FIFITY and its music label Attrakt may finally end soon if both parties come to a mutual settlement through mediation, according to a report.
South Korean media outlet Star News reported that the 50th Civil Affairs Department of the Seoul Central District Court in South Korea has decided that the rookie group and the entertainment label undergo mediation — a type of alternative dispute resolution (ADR) in which two parties reach an agreement in private, instead of going to trial before the court.
FIFTY FIFTY and Attrakt were given the option to settle the dispute civilly. If, however, they fail to reach a mutual agreement, the court may interfere and make a compromise offer, per the Twitter account @nugupromoter. If both parties reject the offer, the lawsuit will be processed through the traditional court.
In June, Aran, Sio, Saena and Keena filed an application for temporary suspension of exclusive contracts with the central district court of Seoul through their legal representative due to an alleged breach of contract and betrayal of trust on the part of Attrakt.
The members claimed that the South Korea-based label disregarded their contract, claiming that the company neglected their pleas, unveiled a member's health condition and surgery without permission, was not transparent when with financial documents and pushed them to continue promoting despite health issues.
"This application for [an] injunction is due to Attrakt's violation of the contract and destruction of trust. The members have tried to think and act independently despite their young age, [and] after fully consulting with parents, we came to raise the problem with the help of our legal representative," a legal representative for FIFTY FIFTY said in a statement to local media outlets.
It continued, "Nevertheless, the members were greatly disappointed and frustrated to see Attrakt failing to clearly explain the contract violation, saying it was an attempted extortion by external forces."
Reports of the court's decision have since circulated online, including famous South Korean online forum sites, where the K-Pop community has started to discuss the fate of FIFTY FIFTY. Some expressed their disbelief in the situation.
"I don't know how I should feel about this, but that man used media play, and the girls were insulted even their family members. [His] plan [of] forcing the girls in staying in that company is not right though," one user said on Twitter.
Another commented, "There's definitely something deeper going on between the girls and Attrakt, and we should support their fight for freedom. Don't believe everything you hear in the media and just wait for the girls to reveal everything."
"They need to over this, they're wasting their golden time," a third user said, to which another agreed, saying, "Exactly, I feel so bad for the girls, their golden time is literally being wasted, they had so many offers."
Other social media users blatantly claimed that FIFTY FIFTY's career was now over due to the legal dispute.
"This is already a thing of the past. Let's just pay back the contract cancellation fee and call it a day. Don't come to an agreement whatsoever. If they come back with the same members, I won't be supporting them at all. It's too late. They had so many chances to do right," one user wrote on theqoo.
Another commented, "Even if an agreement is reached, the image will be completely destroyed, and it will be difficult to open..."
"They already hit rock bottom, and I hope that the CEO doesn't act foolish and take the members back," a third user opined.
"No, but... they only hit big because the song was good. None of the [members] has any personal popularity," a fourth user wrote.
FIFTY FIFTY gained instant popularity — in South Korea and internationally — for its single "Cupid," which is now the longest-charting song by a K-Pop girl group that stayed for about 15 weeks on Billboard's Hot 100 music chart. It ranked No. 24 on the chart as of July 8.
"Cupid" also bagged the 13th spot on Billboard's Pop Airplay chart, which gathers the weekly plays across the Top 40 radio stations in the U.S. It was the highest ranking achieved by a female K-Pop group.
The record has also made its way to the music charts in the United Kingdom, ranking No. 58 on the Official Singles Chart. It has currently spent 15 weeks on the chart.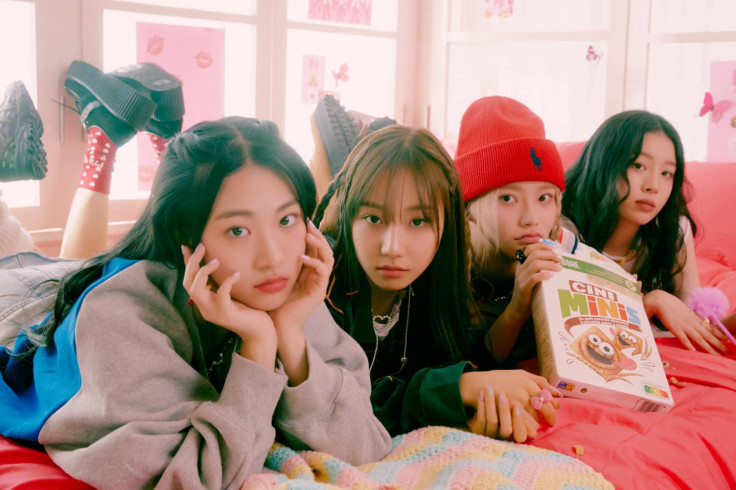 © Copyright IBTimes 2023. All rights reserved.