KOMCA To Withhold Royalty Payments For FIFTY FIFTY's 'Cupid' Until Copyright Issue Is Settled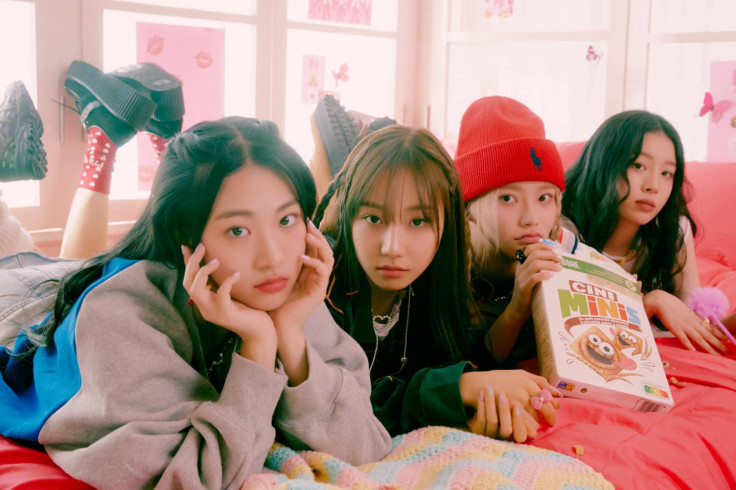 KEY POINTS
KOMCA will reportedly withhold all royalty payments for FIFTY FIFTY's song "Cupid"
A previous report said FIFTY FIFTY would receive over $2 million for the song's success
The copyright ownership over FIFTY FIFTY's viral track is currently under dispute
FIFTY FIFTY's royalty payments for its hit song "Cupid" are reportedly on hold.
The Korea Music Copyright Association (KOMCA) will reportedly withhold all royalty payments for FIFTY FIFTY's hit song "Cupid" until copyright issues surrounding the group's hit song get settled.
KOMCA, which typically distributes domestic royalty payments every quarter, can decide to withhold a song's royalty payments if it gets embroiled in copyright issues, according to Allkpop.
A report by Ten Asia on July 11 claimed FIFTY FIFTY could earn over $2 million for the viral success of its song "Cupid."
At the time, the group — composed of members Saena, Sio, Keena and Aran — was reportedly receiving the payment for "Cupid" at the end of July as Interpark, its music distributor, was in the final stages of the financial settlement process.
One industry insider even predicted that FIFTY FIFTY would get paid at least 3 billion KRW (~$2.31 million). But other insiders predicted that the group could even receive over 10 billion KRW (~$7.70 million) as a final settlement, according to Koreaboo.
However, with the issues between FIFTY FIFTY and Attrakt remaining unsettled, the royalty payments for "Cupid" would be put on hold.
FIFTY FIFTY's label Attrakt previously filed a lawsuit against Producer Ahn Sung Il and his production team, The Givers, for allegedly being the "outside force" to poach the members of the South Korean girl group. The Givers has since countersued.
The Givers clarified that the company made no attempt to interfere in matters between Attrakt and FIFTY FIFTY, and any rumors of poaching had nothing to do with it as well.
Regarding the copyright claims to FIFTY FIFTY's songs, The Givers reportedly obtained them through a fair, legal process. The team further clarified that the company already possessed the song long before the FIFTY FIFTY project.
Meanwhile, the FIFTY FIFTY members took legal action against their label Attrakt over an alleged breach of contract and betrayal of trust.
The members alleged that the South Korea-based label violated their exclusive contract, claiming that the company failed to listen to their pleas, disclosed a member's health condition and surgery unauthorized, failed to be transparent with financial documents and pushed them to promote as a group despite health issues, according to a statement obtained by Korea' Edaily.
In other news, the Korea Entertainment Management Association (KEMA) expressed its position on the FIFTY FIFTY issue, saying, "I hope both sides will find an amicable solution as soon as possible so that there is no further scandal."
"We sincerely hope that this situation will end as a transitional phenomenon of development and change in the current industry, and we reiterate our call for Attrakt and its group FIFTY FIFTY to resolve [their issues] amicably to return to their normal entertainment activities," KEMA added.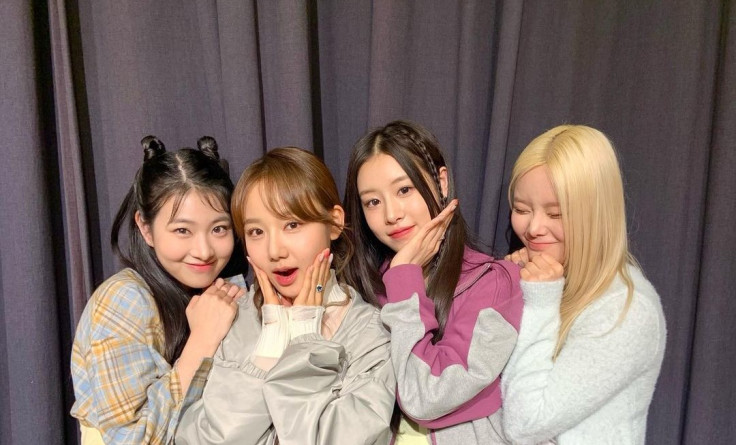 © Copyright IBTimes 2023. All rights reserved.