FIFTY FIFTY, Sabrina Carpenter To Collaborate On New Version Of 'Cupid'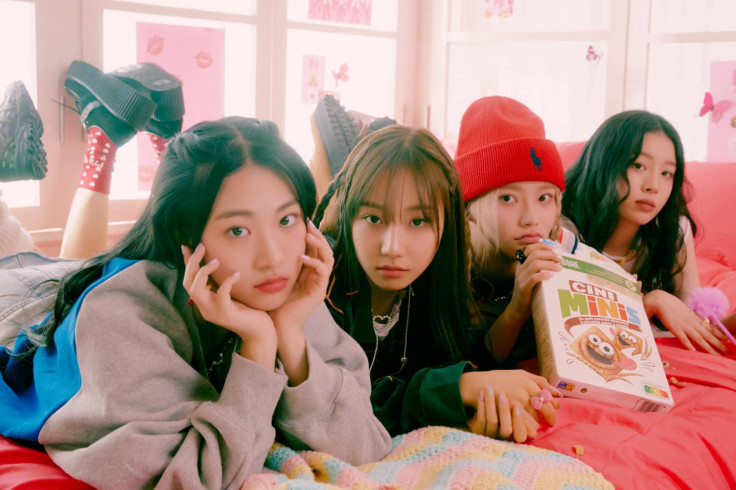 KEY POINTS
FIFTY FIFTY announced that it collaborated with Sabrina Carpenter for a new version of "Cupid"
The remix version of "Cupid" will drop Friday despite FIFTY FIFTY and Attrakt's ongoing legal dispute
Some fans expressed excitement about the collaboration, but others voiced concern for the group
FIFTY FIFTY will release a new version of "Cupid" featuring American singer Sabrina Carpenter amid ongoing legal woes with its music label Attrakt.
The rookie South Korean pop girl group shocked the K-Pop community with the announcement that it will be dropping a reimagined version of its chart-topping single "Cupid" on Friday. It's still unclear if the song will feature the English version or the Korean version of the track.
The news, announced via FIFTY FIFTY's official Twitter account Wednesday, nearly garnered 100,000 thousand views in 30 minutes, as well as mixed reactions from fans — given that the contract termination lawsuit between the quartet and Attrakt is still in progress.
"As exciting as this collab sounds, I'm more concerned about the girls and all [the] horrible treatment they've been enduring. I don't think this is the right time to be dropping this," one user stated.
Another commented, "THIS IS RANDOM, BUT I'M EXCITED."
"I was waiting for the 'Cupid' remixes [oh my gosh]," a third user wrote.
"Listen... As happy as I am for this... but... During a lawsuit? What about the girls?" a fourth user questioned.
"I mean yay for the collab, but it's clear Attrakt is trying their hardest to bury the lawsuit from the gp [sic] and pretend nothing is happening. I don't like them continuing to profit off of the girls while mistreating them especially when they're not even allowing them to do activities," a fifth user added.
A different user wrote, "We said [to] release the girls, not another version of 'Cupid' as a last-ditch attempt to fill your wrinkly stinky pockets."
Other fans — known as Hunnies — also mentioned that they found it odd that the announcement came on the last day of the mediation period between FIFTY FIFTY and Attrakt.
Most recently, the 50th Civil Affairs Department of the Seoul Central District Court in South Korea decided that Sio, Saena, Aran and Keena must undergo mediation — an alternative dispute resolution, instead of going to court — along with its music label to solve their legal issues.
Unfortunately, FIFTY FIFTY and Attrakt failed to reach a mutual agreement during its first court mediation session last week, per Allkpop.
Attrakt stood firm that financial issues would be resolved via dialogue as soon as the group returns to the company. But FIFTY FIFTY still contested that the company violated its exclusive contract and betrayed its trust, seemingly indicating no intentions of withdrawing from the termination of its contract. Further discussions will be settled by Wednesday, Aug. 16.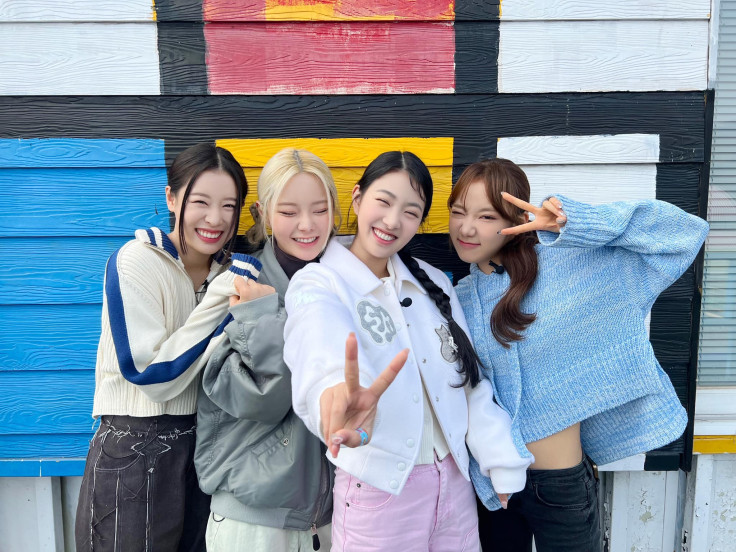 © Copyright IBTimes 2023. All rights reserved.