'Fifty Shades Of Grey' Alternate Ending Reveals What Happens After The Elevators Close On Christian And Ana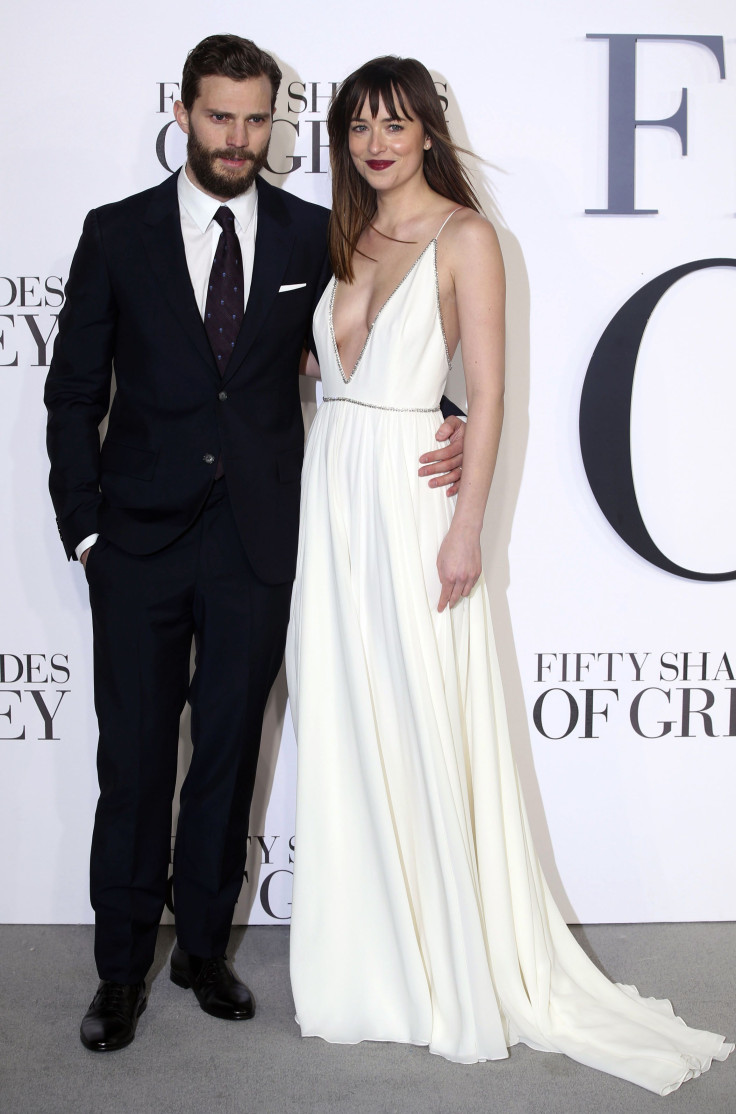 In the original ending of director Sam Taylor-Johnson's highly successful "Fifty Shades of Grey" adaptation, elevator doors close on Ana (Dakota Johnson) and Christian's (Jamie Dornan) longing gaze after she chooses to leave him. A new conclusion revealed with the release of the movie on Blu-ray shows an ending slightly more upbeat than the one shown in theaters.
Anastasia "Ana" Steele and Christian Grey go their separate ways after Christian admits he cannot compromise who he is for her. The pair go through typical parting pains: She cries and he can't concentrate (while looking morose). Ana is the first to make peace by sending him a toy plane that reminds her of their first flight together.
The new alternative ending stops shortly after Grey reads her note that the plane reminded her of happier times. The newly revealed ending is certainly more positive and hopeful that the pair will get back together (after all, there are two more books to cover!). However, it lacks the dramatic punch the one Taylor-Johnson ultimately chose for her film.
Unfortunately, happier times have not followed the cast and crew since the movie premiered in February. There were rumors that Dornan was going to depart the sequels over the book's racy content, but he later clarified that he would stay. No one has been announced to sit in the newly vacant director's chair.
There were rumors that "Fifty Shades" author E.L. James was the source of production delays, but Universal's chairwoman said this was not the case. The same chairwoman, Donna Langley, said the sequel will be much more of thriller than the romantic original. Author James' husband, Niall Leonard, has joined the crew as the screenwriter.
"Fifty Shades Darker" is scheduled for release Feb. 10, 2017. "Fifty Shades Free" will hit theaters Feb. 9, 2018.
© Copyright IBTimes 2023. All rights reserved.
FOLLOW MORE IBT NEWS ON THE BELOW CHANNELS