'Fifty Shades Of Grey' Movie Releases Two Sexy New Posters Of Christian Grey And Anastasia Steele Ahead Of Thursday Trailer Premiere [PHOTOS]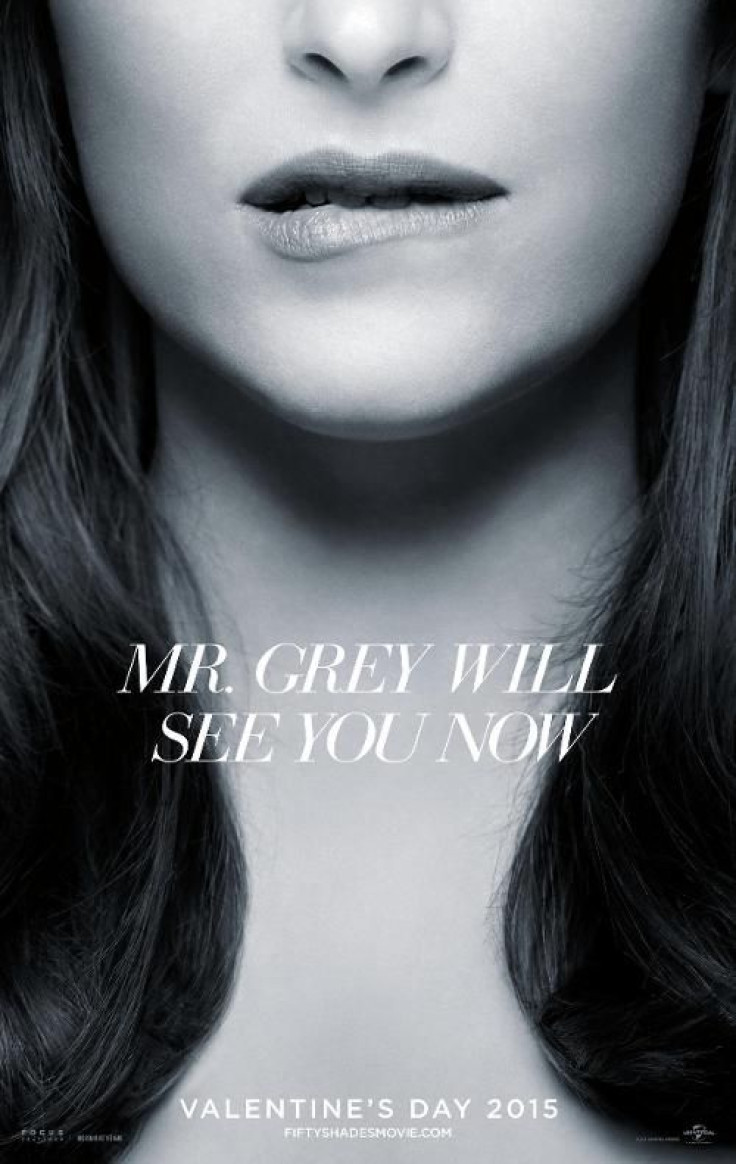 As if "Fifty Shades of Grey" wasn't hot enough, the coming film is upping its game with a sexy new poster. The promo photo is the latest teaser for fans who are patiently awaiting the release of a brand new trailer on Thursday.
The movie version of E.L. James' erotic novel isn't set to hit theaters until Feb. 13, but hype for the release is unstoppable. As fans of Anastasia Steele and Christian Grey wait to see the couple come to life on screen, the film has been teasing viewers with video clips and posters. The latest on the promotional trail? A sexy shot of Anastasia Steele, played by Dakota Johnson, biting her lip.
"Mr. Grey will see you now," reads the text across the image. The poster focuses in on Anastasia Steele's lips, cutting off the rest of her face at her nose. The official Twitter account for "Fifty Shades of Grey" captioned the photo: "Enlighten me."
"Enlighten me" plays off of the first trailer that was released in mid July. "I don't do romance," Christian told Anastasia in the promo video, explaining that his tastes were "very singular" and that she "wouldn't understand." But as fans know, Anastasia is certainly willing to learn how to understand. "Enlighten me then," she innocently told him while sitting in bed.
A suggestive Anastasia Steele isn't the only photo that the "Fifty Shades of Grey" Twitter released. The social media account also released a photo of Jamie Dornan's Christian Grey. Like the image of Anastasia, Christian's face is also cut off at the nose. He's wearing a white button-up shirt with a black jacket … and gripping a tie in his hands. The photo doesn't feature text except for the movie title, however the caption for the photo reads: "I exercise control in all things."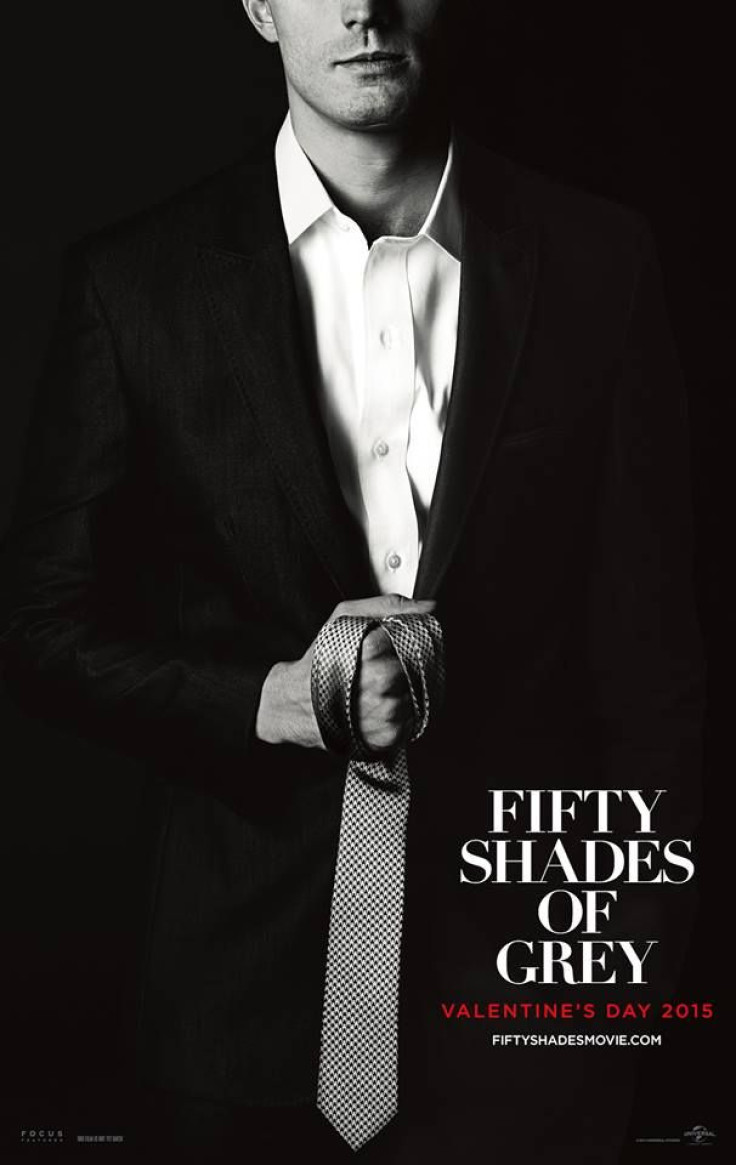 "Fifty Shades of Grey" fans can watch the new trailer for the film when it's released during Season 4 episode 8 of ABC's "Scandal" on Thursday, Nov. 13. The movie will premiere in theaters on Feb. 13.
© Copyright IBTimes 2023. All rights reserved.