Fight Breaks Out As Southern California School District Votes On Recognizing Pride Month; 3 Arrested
KEY POINTS
The arrested protesters are accused of using pepper spray and obstructing officers
No injuries were reported in the aftermath of the protests
Glendale School District Superintendant said the district is following the state's curriculum
Demonstrators engaged in a brief brawl while protesting outside a Southern California school district meeting over the recognition of June as Pride Month.
At least three people were arrested Tuesday after the fight broke out after 6 p.m. outside the meeting of the Glendale Unified School District board, as per the Los Angeles Times. The arrested protesters are accused of using pepper spray and obstructing officers. They could face charges, including willfully obstructing officers and the unlawful use of pepper spray.
While the majority of the protest remained peaceful, police said a "small group of individuals engaged in behavior deemed unsafe and a risk to public safety," according to KTLA. No injuries were reported in the aftermath.
The protests were declared an unlawful assembly by law enforcement after fighting broke out outside the building. Ahead of the meeting, hundreds of protesters gathered outside the school district building to demonstrate their agenda. While some waved American flags and chanted "Leave our kids alone" and others waved Pride flags.
As the fight broke out between the warring sides, police officers interrupted to separate the two groups and even threatened to use less-than-lethal force to disperse the crowd, CBS News reported.
Meanwhile, inside the meeting room, the school board was discussing whether to adopt a resolution recognizing June as LGBTQ+ Pride month, as it has been doing for four years. Even as the protest disrupted the meeting room discussions for about an hour, board members unanimously adopted the resolution to declare June as Pride Month, according to ABC7.
Responding to the protests, Glendale School District Superintendant Vivian Ekchian said the district is following the state's curriculum.
"We have absolutely no agenda. We are not in the business of converting anyone's child. Our primary focus in our school district is to be inclusive," Ekchian said, adding, "Every student matters, every family member matters. We do follow state laws and California Department of Education guidelines."
This comes after Pride Month celebrations are taking place across the country amid increasing criticism and backlash against LGBTQ+ rights. While there are certain Democratic states to expand LGBTQ+ rights and discussions in classrooms, a number of Republican-led states are banning gender-affirming care and limiting classroom conferences on gender neutrality.
Earlier Tuesday, the Los Angeles Unified School District school board unanimously voted to recognize Pride Month. The board affirmed a "commitment to creating a safe, welcoming, and inclusive learning environment for all LGBTQ+ students, families, and staff members," according to a statement by the district.
"Every school district, including ours, must continue to take a stand in supporting our LGBTQ+ youth and ensuring that every student has the resources they need to thrive both academically and socio-emotionally as a valued member of their school community," the LA District resolution read.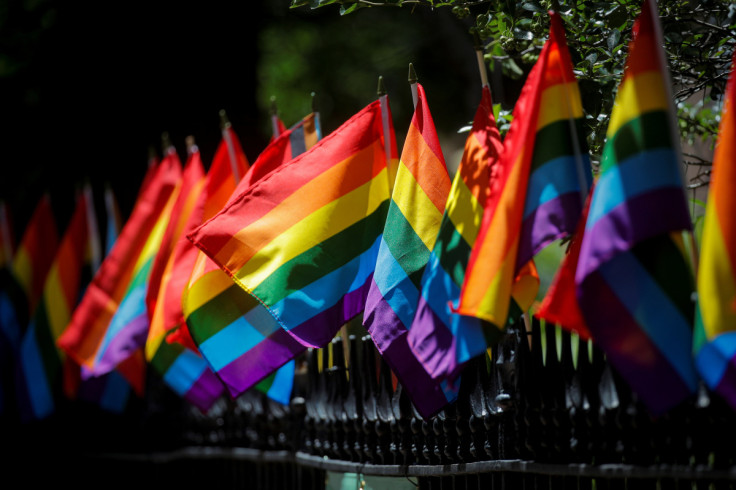 © Copyright IBTimes 2023. All rights reserved.