Fisker Karma Batteries to be Replaced by A123 Systems for $55M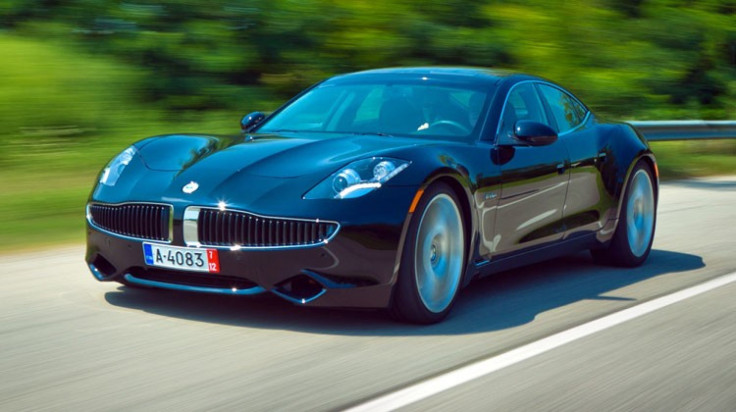 A123 Systems Inc., the manufacturer of the Nanophosphate lithium iron phosphate batteries used in the Fisker Karma range-extended electric car, says it will replace defective battery modules and packs at a total cost of $55 million.
The innovative Karma range-extended electric vehicle from Anaheim, Calif.-based Fisker Automobile infamously experienced massive malfunctions that rendered the car undrivable when Consumer Reports began testing. Fisker initially described the problem as a high-voltage isolation fault. It now seems that the fault actually lies with the manufacturer of the batteries used in the Karma, A123 Systems of Waltham, Mass.
Fisker is changing the terms of its VIP Customer Care Coverage for all 2012 Karmas following the discovery by A123 Systems of a latent manufacturing defect in some prismatic cells made in its Livonia, Mich., facility that could result in battery underperformance and decreased durability.
Under the new terms announced Friday, A123 Systems will be replacing all affected batteries for the Fisker Karma, at no cost to owners. The company plans to fund the replacement campaign over several quarters.
A123 Systems says it has identified the underlying problem with the batteries and does not believe it is a safety issue, and the company has begun building replacement modules and packs and plans to ship them beginning this week.
One of four automated welding machines at the Livonia plant was miscalibrated, which caused a misalignment of a component in some of the prismatic batteries, said David Vieau, CEO of A123 Systems, according to Auto News.
Consumer Reports has already received a replacement battery for its Karma and, since having a new battery installed at the dealer, our Karma has been running and charging just fine. But, as we assume that our new production battery has the defect that A123 has isolated, we expect to be getting a notification about the replacement program soon, the publication's website said.
Despite blaming the malfunction faced by Consumer Reports and other drivers on flaws in the batteries, Fisker has also announced that its Quality SWAT Team also has been working aggressively on the next generation vehicle software upgrade to improve the vehicle experience to customers, with a release planned in the next few days.
It's unclear why, if the fault rested entirely with A123 Systems' batteries, the Karma would need upgraded software as well. The warranty of Fisker Karmas is also being extended to 60 months and 60,000 miles for North American customers and to 60 months and 100,000 kilometers for European customers. Fisker has already delivered 630 cars in North America and Europe.
© Copyright IBTimes 2023. All rights reserved.