FLA Hits Apple With Foxconn Stick: Says Worker Rights Denied in Chinese Factories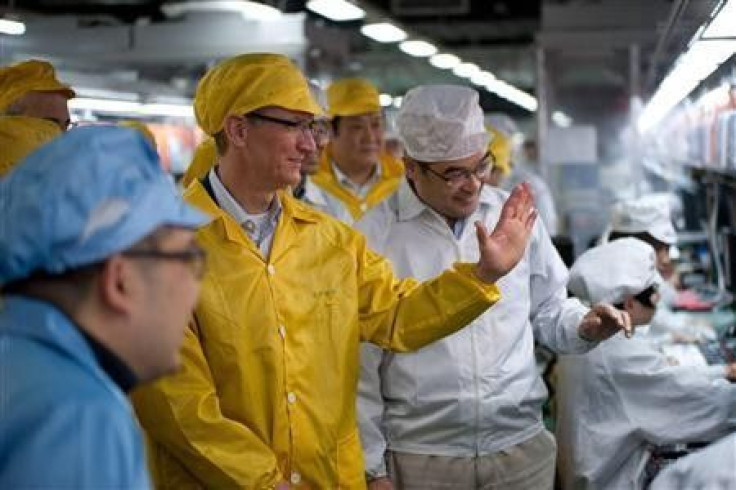 An audit by the Fair Labor Association (FLA) has raised serious concerns over the working conditions at the Chinese factories of Foxconn Technology Group, which manufactures Apple products.
According to a report released Thursday by auditors from the FLA, at least 50 breaches of Chinese regulations have been found. Instances of excessive overtime and problems with overtime compensation were also reported.
The report was prepared by the auditing team after surveying 35,500 employees at the factories, with importance given to their working and living conditions, particularly their compensation and working hours.
According to the report, the average number of hours worked per week at Foxconn factories exceeded both the FLA Code standard and Chinese legal limits. The audit also found that unscheduled overtime was only paid in 30-minute increments.
There were also concerns regarding the health and safety of the employees. The auditing has shown that a large number of workers had the feeling of being insecure with respect to their health and safety.
The report has stated that Foxconn is willing to work with Apple to make sure that proper remediation is undertaken.
In the matter of health and safety, Foxconn has agreed to change the system by which accidents are recorded. All accidents that result in an injury will be recorded and addressed, instead of focusing only on those accidents that caused work stoppage.
Foxconn has agreed to achieve full legal compliance regarding work hours by July 1, 2013.
Apple joined the FLA last month after acknowledging that aluminum dust was responsible for explosions at two of its Chinese suppliers last year that resulted in four deaths and injuries to 77 other workers.
One of the two explosions occurred at a Foxconn plant in Chengdu in May. The other took place at a Shanghai factory run by RiTeng Computer Accessory, a subsidiary of Pegatron, another Apple supplier, two months ago.
The report comes as Apple CEO Tim Cook is on a visit to China to meet with the country's leaders and also to explore opportunities of growth. Earlier, Cook had issued a statement that said: We believe that workers everywhere have the right to a safe and fair work environment, which is why we've asked the FLA to independently assess the performance of our largest suppliers.
© Copyright IBTimes 2023. All rights reserved.