'The Flash' Season 3 Spoilers: EP Confirms Dr. Alchemy And Savitar Coexist! Will The Two Main Villains Join Forces To Take Down Grant Gustin's Barry?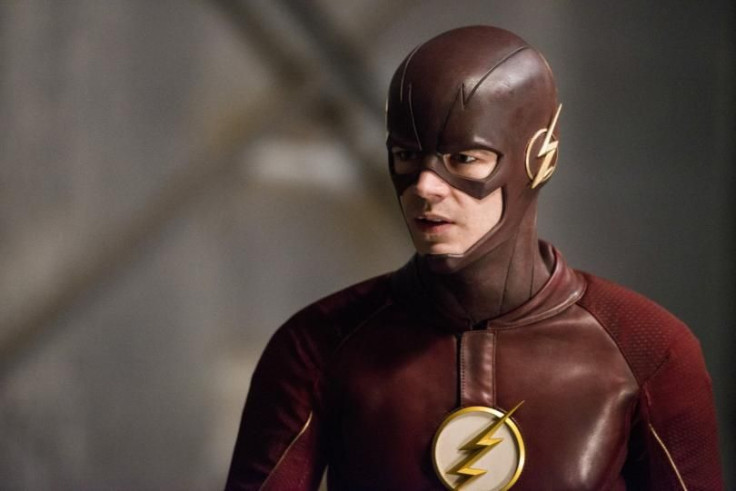 For the first time in "The Flash" history, Barry Allen (Grant Gustin) and his team will be facing not one, but two big bads in Season 3: Dr. Alchemy and Savitar. So how will the Scarlet Speedster deal with this new situation?
In an interview with TVLine, executive producer Todd Helbing said that for Barry, the problem becomes: "'Just when I think I've taken down this guy, I've got this [other] dude to worry about, and vice versa.' It's like flanking."
Although Helbing said (via Variety) at the San Diego Comic-Con last month that Savitar will be introduced later in the season, the exec producer confirmed to TVLine that Savitar and Dr. Alchemy will coexist, suggesting that that there might be instances when Team Flash will be dealing with both villains at the same time.
"[We're] trying to have the powers that they both possess play off of each other," Todd explained. "It's not just, 'Oh, I have to catch this guy and take him down.' It's like, 'Crap, now there's this other guy, Dr. Alchemy,' who has these transmutation qualities [via] this Philosopher's Stone. You start to learn what he does with this stuff and how the both of them are coexisting."
Even though Dr. Alchemy and Savitar coexist, Helbing wouldn't tell whether the two will consciously team up to take down The Flash. When asked if the two big bads will be working in concert, Todd coyly told IGN: "I'll just say that Dr. Alchemy's plan and Savitar's plan are not much different."
While the actor who will be portraying Dr. Alchemy in the flesh is yet to be announced, it was revealed at Comic-Con that Tobin Bell — best known for providing the menacing voice of Jigsaw in the "Saw" film series — will lend his pipes to the big bad. Casting for the role of Savitar is also under way.
"The Flash" Season 3 premieres on Tuesday, Oct. 4, at 8 p.m. on The CW.
© Copyright IBTimes 2023. All rights reserved.
FOLLOW MORE IBT NEWS ON THE BELOW CHANNELS