'The Flash' Season 4 Spoilers: Candice Patton Spotted Filming With A Flying Samurai [PHOTOS]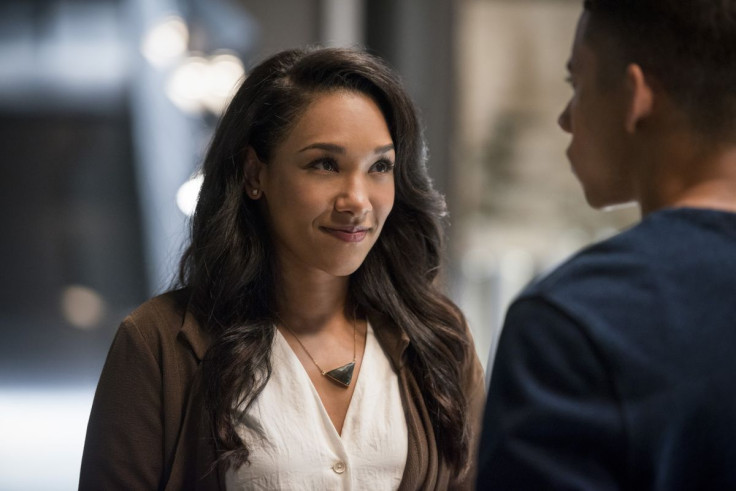 "The Flash" is expected to introduce a lot of new characters in Season 4, and one of which has recently been spotted filming with Candice Patton in downtown Vancouver.
As seen in the photos posted on Twitter, the new character has a mask on and wears a samurai armor. The mystery character also has four katanas with him and was photographed wielding a pair at some point during filming.
READ: Keiynan Lonsdale spotted wearing Grant Gustin's suit on set of "The Flash" Season 4
Although not evident in the photos, the yet-to-be-identified character actually has the ability to fly. According to HollywoodNorth.buzz, the scene they were filming on Wednesday saw Patton approaching the new character. When Patton came near him, the samurai grabbed her around the waist and jumped up as if taking off into the sky.
While details about the new samurai character are being kept under wraps, Twitter user @SteveChung1968 pointed out that the character in question could be a Samuroid.
In DC lore, Samuroids are robotic samurai warriors built by the Japanese Baron Katana as revenge after World War II. Samuroids have indestructible armor, electrified swords and jet packs that enables them to fly.
As Patton revealed to TVLine last month, Barry (Grant Gustin) remains locked up in the Speed Force at the beginning of Season 4, so it seems that it's up to Iris, Wally (Keiynan Lonsdale), Joe (Jesse L. Martin) and Cisco (Carlos Valdes) to protect Central City from the potential threat that comes with the arrival of the new samurai character.
Although Barry voluntarily locked himself up in the Speed Force at the end of Season 3 finale, Team Flash won't let him spend the rest of his life as a prisoner. According to the San Diego Comic-Con synopsis for the show's Season 4, members of Team Flash will do everything they can to get Barry out of the Speed Force after mysterious threats start to appear in Central City. "With the fastest man alive now trapped inside an extra-dimensional energy, and unknown dangers lurking in the shadows, it will be up to Team Flash to free Barry from his own personal hell," reads a portion of the synopsis.
"The Flash" Season 4 will premiere on Tuesday, Oct 10 at 8 p.m. EDT on The CW.
© Copyright IBTimes 2023. All rights reserved.