'The Flash' Sneak Peek: Cisco Wants To Build Another Thinking Cap
Cisco gets a new idea in tonight's episode of "The Flash" that can help the team defeat DeVoe once and for all.
In a sneak peek from Season 4, episode 19 of the CW series, Cisco (Carlos Valdes) expresses guilt for stopping Harry (Tom Cavanagh) from using his thinking cap when Team Flash needed it the most. Cisco feels that they could have prevented Ralph's (Hartley Sawyer) death if they just let Harry use his intelligence booster as much as he wanted to.
"We stopped you from using it right when we needed it the most," Cisco tells Harry. "We thought you were addicted. We shouldn't have stopped you. We were wrong."
"Actually you weren't wrong," Harry replies. "I was addicted, which is stupid when you think about it because I'm a pretty smart guy. How much smarter was this intelligence booster making me? Ten percent? I think we both agree that DeVoe is at least twice as smart as that."
Apparently, that very comment gives Cisco a pretty brilliant idea. "Then maybe I should get to wear it, too," Cisco says.
When Harry thought that Cisco would like to use the thinking cap Harry specifically designed to stimulate his own brain waves, Cisco quickly corrects him. "I'm saying we should build a second thinking cap for me," Cisco says. "Think about it, two heads are better than one, your ideas, my ideas. [We] put them together, we combine them. We build upon each other ideas. With two caps, we can get DeVoe."
Surprisingly, Harry is on board with the idea, telling Cisco to "get on it" right away.
Elsewhere in the episode, according to the synopsis for the hour, Barry (Grant Gustin) calls Leo Snart (Wentworth Miller), aka Citizen Cold, for help when Team Flash needs to transport dangerous bus meta Neil Borman (Ryan Alexander McDonald) to another location.
In the trailer for the episode, Leo agrees to help Team Flash, but will they get the job done within 24 hours when Siren-X (Katie Cassidy) shows up and messes with their plan?
"The Flash" Season 4, episode 19, titled "Fury Rogue," airs tonight at 8 p.m. EDT on The CW.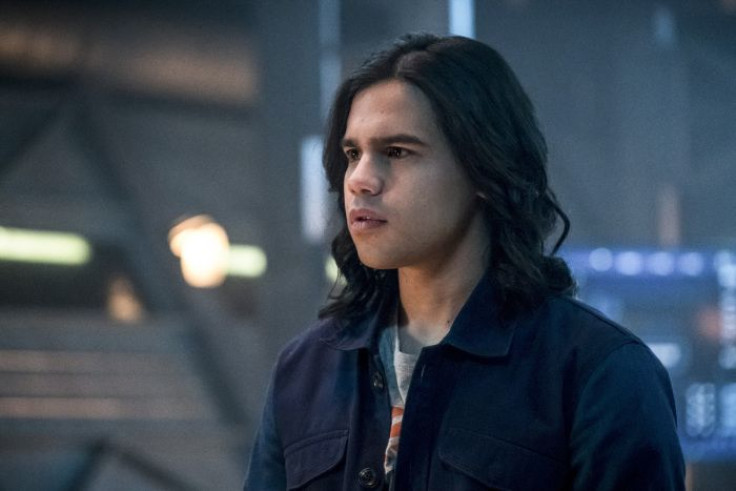 © Copyright IBTimes 2023. All rights reserved.
FOLLOW MORE IBT NEWS ON THE BELOW CHANNELS