'The Flash' Star Carlos Valdes Talks Reunion With Darren Criss In Musical Episode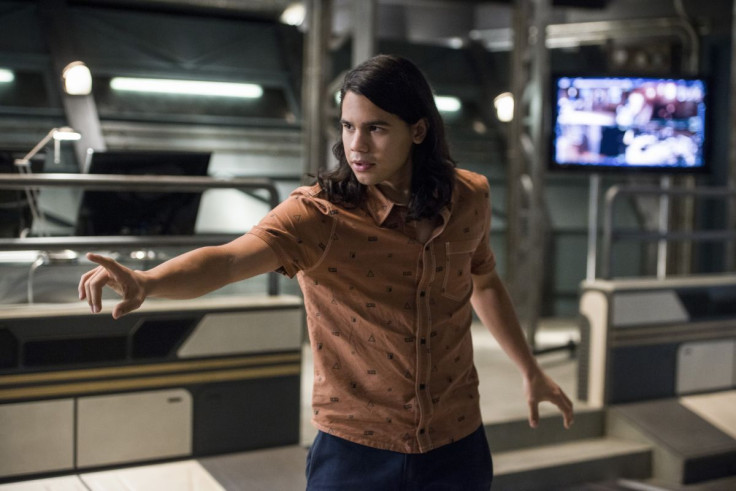 This week's musical episode of "The Flash" doesn't only reunite Darren Criss with his "Glee" co-stars Grant Gustin and Melissa Benoist. The special TV hour also reunites him with his fellow University of Michigan graduate, Carlos Valdes.
In a sit-down interview with Entertainment Weekly, Valdes — who plays busboy Pablo in the alternate reality featured in the musical episode — opened up about what it was like to be reunited with Criss on "The Flash."
"It's been such a hoot and it's been such a blast," Valdes said of working with Criss once again after so many years. "It's like old times. It's weird because I'm seeing worlds mesh before my eyes, like, worlds that are very separate. There's my 'Flash' life, these people that I've been working with for the last two to three years, and then there's Darren, whom I used to goof off with in college and write musicals about genitalia."
READ: How did Darren Criss become part of "The Flash" and "Supergirl" musical?
"So, it's very weird to have to experience that through a work setting, but dude it's so much fun," Valdes continued. "Honestly, [Criss] works so hard — it's been a really enriching experience and I'm learning a lot from it."
In a separate interview with Entertainment Weekly, Criss, who plays villain Music Meister in the musical, recalled the last time he and Valdes worked together on a project. "Last time, we worked together was a show called 'Me and My Dick,' which was a big hit for us," shared Criss. "That was years ago. I haven't seen him since he got this TV gig, so that has been really special to see all my worlds collide, college and 'Glee.'"
"I can't believe I'm here with Melissa Benoist and Carlos Valdes," Criss added. "[I was like, 'How do you guys even know each other? Oh, that's right you're both superheroes!' It's been just mind-blowing to be around all these folks that I've known for a while."
"The Flash" musical episode (Season 3, episode 17), titled "Duet," airs on Tuesday, March 21 at 8 p.m. EST on The CW.
© Copyright IBTimes 2023. All rights reserved.