Is 'Flip Or Flop' Star Tarek El Moussa Dating? Christina El Moussa's Ex Says Has Moved On, In A Better Place After Nasty Divorce Battle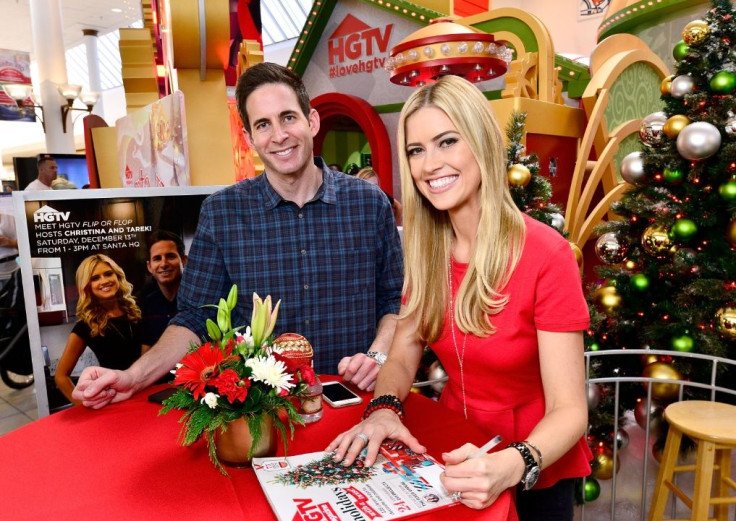 "Flip or Flop" star Tarek El Moussa has sparked dating rumors after he said in a recent interview that he has "totally moved on" after his divorce with Christina El Moussa. Tarek's comments come just days after Christina announced her split from her new boyfriend Gary Anderson.
"It bothered me [at first]. But she can live her life. I've totally moved on," Tarek told Us Weekly about Christina dating Gary.
While there is no confirmation if Tarek has found new love in his life, the father of two spoke about the rumors about him dating his kids' nanny, Alyssa Logan.
"I did date her for a month. I was going through a tough time, and she's amazing. I never held hands with her around the kids, though. Now I'm not dating anyone specifically. It will be a long time before I'm in a relationship," he said.
Tarek and Christina announced their split last year, months after a gun incident, which the HGTV stars later said was a misunderstanding. During his recent interview Tarek said that "it was stressful" for him to return to film his popular show with Christina, "but we had to do our job," he added.
Since the duo announced their split, several rumors have cropped up, including those of infidelity and also about Tarek's abusive behavior. However, Tarek called the rumors and him being suicidal and that he verbally abused Christina as "absurd."
When asked if the divorce was amicable, Tarek said: "There haven't been fights. We have fifty-fifty custody now. She's a great mom and I like to think I'm a great dad. Sometimes she or I will say, 'I need them for an extra day or two.' We're both flexible."
Late Thursday, Tarek shared a photo of him with Christina on the sets of their show calling his ex "lucky lady."
During an interview with Entertainment Tonight last week, Tarek hinted at a possibility of him getting back with his ex.
"Maybe, like, 10 years from now," Tarek said. "Honestly, it took a lot of work to get to a good place for both of us, that I think we are at the point where we aren't looking back, we are looking towards our future.
"I don't know where the future is going to take me, but you never know," he said, adding that Christina was his "soul mate."
© Copyright IBTimes 2023. All rights reserved.