Florida A&M Student Poses Fully Nude On Campus For Graduation Photos
KEY POINTS
A student who recently earned her master's degree from Florida A&M University posed fully nude on campus for her graduation photos
The 24-year-old received backlash on social media after sharing the snaps
FAMU is reportedly investigating the incident and has announced there will be 24/7 surveillance
Florida A&M University (FAMU) graduate student Terica Williams' attempt to advocate for body positivity has backfired on social media.
The 24-year-old master's degree holder faced backlash online after posing fully nude in front of the Tallahassee campus' statue of their school mascot "Rattler" for her graduation photos, Black Enterprise reported.
Williams, who recently earned her master's in counselor education from FAMU, shared a series of Medusa-themed graduation photos via Instagram Wednesday in which she flaunted her body.
"Anybody who knows me knows that I've been dressing provocative [sic] my whole life. There's a lot of assumptions that have come with me accepting my body. A lot of people questioned my capabilities and intelligence solely based on how I choose to dress," she wrote in the caption.
She continued, "As I'm standing here with my master's degree at the tender age of 24, I am the living proof that clothes do not define you. I encourage everybody to embrace their bodies and step outside social norms."
The post has garnered nearly 50,000 likes and over 9,000 comments as of this writing. However, a number of social media users criticized her approach to body positivity, claiming that she appeared "classless" and that her post was anything but "self-love."
One user wrote, "How degrading. This is in NO WAY self-love! You've just made yourself look cheap. One thing you need to ALWAYS remember negative posts on social media will come back to bite you!!! I don't know of many reputable businesses who would like their 'new' employee to be associated with this kind of negativity."
Another commented, "Why does 'accepting your body' always mean get naked? This was stupid, crass and typical of this generation. You worked hard for your degree, but this is what you choose the put on display? Is this all you have to offer? This is just proof that book smart doesn't equal good sense. You got the attention you wanted. Hope it was worth it."
Some social media users questioned Williams' degree, and one critic claimed that her post will result in an "automatic disqualification from an education position" and that she should have done it privately.
The Florida-based university was also quick to take action. In a statement shared via Twitter, FAMU's vice president of student affairs William Hudson Jr. announced that the school is "aware" of the image and that they are "currently investigating the incident."
FAMU has enforced 24/7 surveillance on the campus, including the building where the statue is located. The university posted a sign in front of the building warning students to think "before they act," WCTV reported.
"I know some people would say it's a little late now because something has already happened, but it's never too late," FAMU chief of police Terence Calloway said, according to the outlet. "You can't undo what's been done, but we can move forward to make sure we send a message out from this point forward."
However, Williams seemed unbothered by the negative comments. Two days after her controversial post, she shared on Instagram a photo of her posing in a sparkly long black dress and clapped back at her critics.
In the caption, she wrote, "How [are] the people from the highest of seven hills praying on my downfall?!"
She added, "My degree was earned, not given. They cannot take it away. If you want FAMU to withhold my degree, then you're the real snakes. With love, Ms. Venom."
Currently, no legal action has been taken against Williams, and her photos remain available on her Instagram account.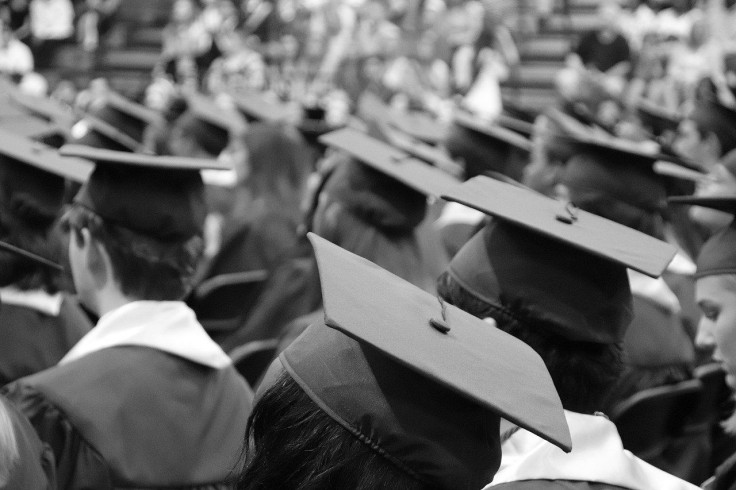 FOLLOW MORE IBT NEWS ON THE BELOW CHANNELS