Florida Woman Fatally Stabbed, Another Injured In Domestic Violence Incident
One woman was found stabbed to death and another suffered cuts on her hand inside a Kissimmee home in Florida, authorities said.
The Osceola County Sheriff's deputies responded to a home on Myrtle Oak Lane and Oak Hill Trail around 2 p.m. Tuesday and found a woman dead with apparent stab wounds in the living room. A second woman was found inside the house with possible defensive cuts to her hand, Sheriff Marcos Lopez said, according to WESH.
"One of the victims, with lacerations on her hand, advised it was a family member," Sheriff Lopez said, as per OrlandoSentinel. "It could have been defensive-type wounds."
The wounded woman was taken to a nearby hospital for treatment of her injuries. Cops believed she may have suffered the cuts while trying to defend herself or her mother from the suspect, reported ClickOrlando.
When cops arrested the man allegedly behind the stabbing a few blocks away from the crime scene, his hands were covered in blood.
Authorities said it was a case of domestic violence but did not reveal what led to the murder.
"It's domestic violence in nature. This is sad," Sheriff Lopez said during a press briefing. "We don't understand what triggered this event. We don't understand what the argument was over right now. We have one victim in the hospital and detectives are talking to her as we speak."
However, there was no history of domestic violence at the residence, Lopez added.
"This is sad. We don't have a history at this house for domestic violence, but it's real. And we've always tried to raise awareness. We really hope that people come out and talk about this," Lopez said.
Miguel Cabrelle, a neighbor to the crime scene, expressed worry and confusion because the community appeared quiet and safe to him.
"I just went out and I saw my neighbor going out of the house screaming with her hands on her stomach. I saw the hands covered in red blood. And I said, 'oh, wow,'" Cabrelle told Wesh.
An investigation was launched into the matter. Authorities didn't reveal the identities of the suspect or the victims.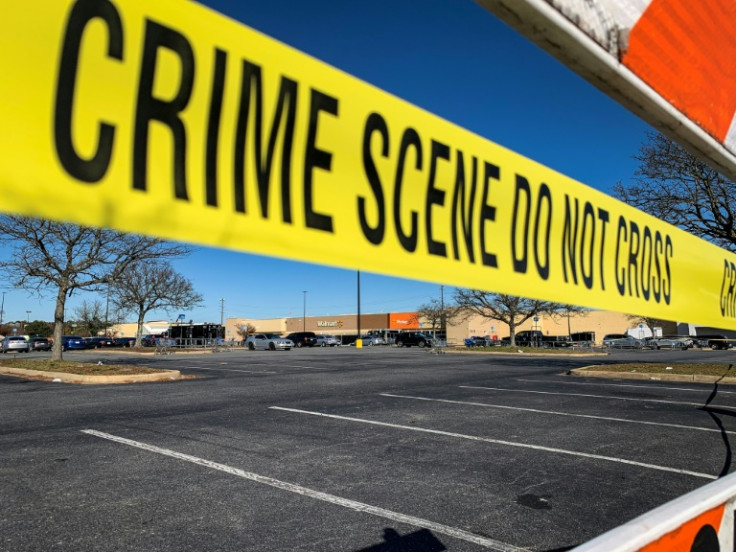 © Copyright IBTimes 2023. All rights reserved.
FOLLOW MORE IBT NEWS ON THE BELOW CHANNELS