Following 'The Nightingale' Controversy, California Theaters Address Lack Of Roles For Asian-Americans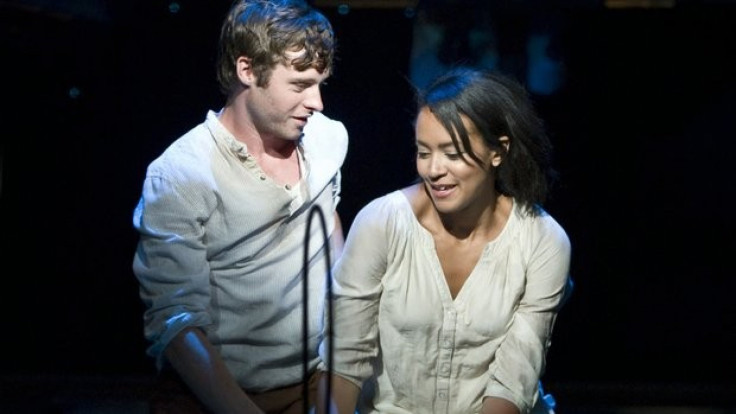 Theater executives from around Southern California are converging this month for a forum on Asian-American visibility in theater.
Hosted by East West Players, a Los Angeles-based Asian-American theater troupe, the event was organized in response to a casting controversy that erupted this summer at the prominent non-profit theater La Jolla Playhouse near San Diego. The playhouse had cast only two Asian-American actors in its 12-member production of "The Nightingale," despite the fact that the story is set in feudal China.
The theater received a huge backlash from the Asian-American community, and particularly from Asian-American actors, who complained that they are underrepresented in theater and that La Jolla had squandered a chance to provide them with opportunities.
Christopher Ashley, La Jolla's artistic director, told the Los Angeles Times in July that the production -- which was written by "Spring Awakening's" Duncan Sheik and Steven Sater -- was meant to be a multicultural combination of Eastern and Western elements. He added that he had not anticipated the strong reaction and noted that earlier readings of the work involved all-Asian casts.
At a panel discussion hosted by the playhouse later that month, both Ashley and the show's director, Moisés Kaufman, apologized for offending the community.
A February study by the Asian American Performers Action Coalition found that Asian-American actors made up a mere 2.3 percent of all Broadway performers over the last five theater seasons. As a whole, Asian-Americans make up almost 13 percent of New York City's population. In California, Asian-Americans represent almost 15 percent of the population.
The lack of opportunities for Asian-American actors gained national prominence in 1990, following a now-infamous incident in which the British actor Jonathan Pryce was cast in the role of a French-Vietnamese engineer in the Broadway musical "Miss Saigon." The controversy inspired David Henry Hwang's satirical play "Yellow Face," a Pulitzer finalist. Some Asian-American theater artists compared that casting incident to the more recent dustup over La Jolla's "Nightingale."
This month's forum, which will take place at the David Henry Hwang Theater in downtown Los Angeles, is an effort to continue the conversation sparked by the controversy, according to Tim Dang, producing artistic director of the East West Players. La Jolla's Christopher Ashley will attend the invitation-only event, along with theater leaders from South Coast Rep, the Pasadena Playhouse, Center Theatre Group and others.
On a blog post about the event, Dang wrote that Asian-American artists and arts enthusiasts alike need to do everything they can to make theater creators understand that America is becoming more diverse, and American stage productions should reflect that diversity. Actors, Dang wrote, should demand more roles for Asian-Americans, whether they're written specifically for Asian characters or for characters whose race is not defined. Audiences, meanwhile, should tell the local theaters they attend that they want to see more diverse stories being produced.
"The face of America has changed," Dang wrote. "It's time for the face of American Theatre to change as well."
© Copyright IBTimes 2023. All rights reserved.