Ford Is Building An Autonomous, Self-Driving Car For the Masses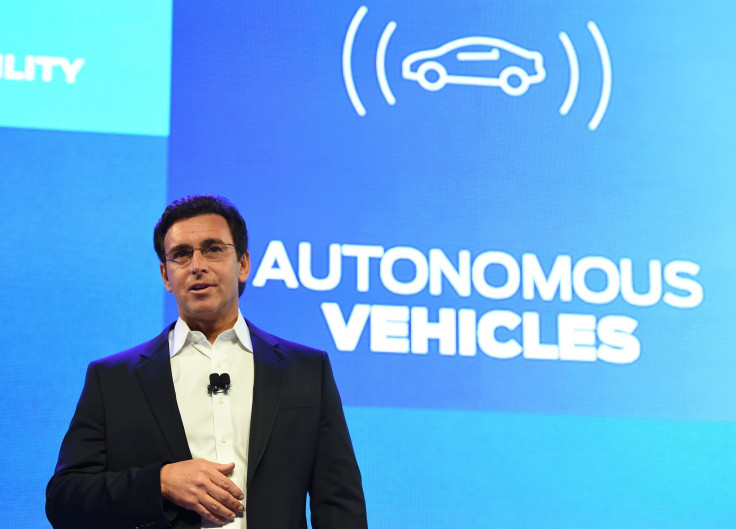 LAS VEGAS — Ford on Tuesday announced that the first fully autonomous car it produces will not be a luxury model but one for the masses. The automaker said it may begin selling driverless vehicles as soon as 2020 as it accelerates the development of it driverless technology.
Speaking at a news conference at the Consumer Electronics Show here, Ford CEO Mark Fields announced that the company plans to triple its fleet of autonomous vehicles, giving it the largest self-driving development fleet of any car manufacturer and putting Ford at the center of what is set to be a transformative time for the industry.
"I predict that 2016 is going to be a revolutionary year for the auto industry and transportation, the year that we are going to see major breakthroughs that change the way the world moves," Fields said. Ford has been developing autonomous vehicles for over a decade since it entered the DARPA challenge in 2005 and is now rolling out its third generation of driverless cars.
2020 Timeline
Ford has previously said it expects autonomous cars to be on the road by 2020, the same timeline Google has suggested, but some industry watchers say that's too ambitious. "A consensus is forming among auto experts that driverless technology will reach widespread adoption by 2030," John Curran from Accenture told International Business Times, though he concedes that if regulatory and legal obstacles aren't too onerous, Ford's prediction could be right.
"[A 2020 timeline] is probably realistic, on a relatively small scale, provided the current security and legal challenges can be resolved between now and then. The technology is advancing rapidly enough that 2020 could be a realistic time frame, but there are major hurdles that need to be overcome."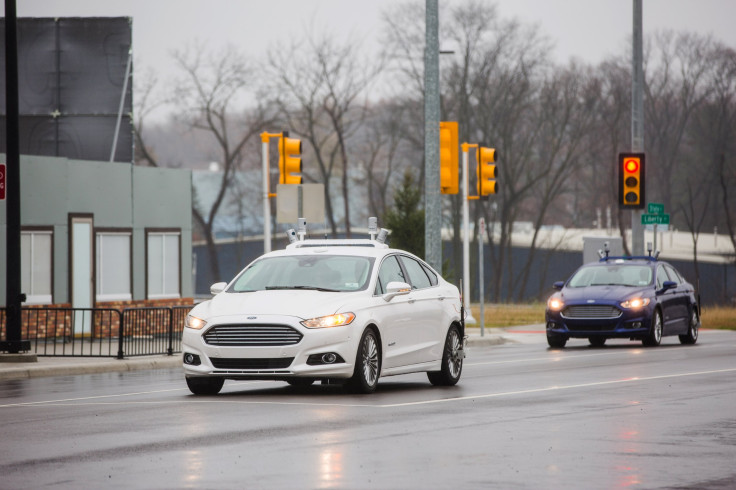 Ford's new autonomous test cars will use an advanced LiDAR sensor made by California-based Velodyne that's small enough to fit in the wing mirror of the 20 new Ford Fusion sedans joining the 10 cars currently in testing on roads in California, Arizona and Michigan.
Google Partnership
Ford had been expected by many to announce a partnership with Google to build some of the search giant's fleet of autonomous vehicles, and though Fields didn't mention the deal specifically, he did hint at it: "We will continue to work with others, not just on vehicles for retail customers but also on autonomous vehicles to provide transportation as a service and that includes customers who might not own a vehicle in the future such as the young, the elderly or those looking for an alternative to mass transit."
Ford could be holding its Google announcement until the Detroit Auto Show, which takes place next week.
Fields highlighted that while the traditional auto industry was a $2.3 trillion-a-year business in 2015, of which Ford has a 6 percent share, the transportation business was a $5.4 trillion-a-year business and growing, with Ford and all other auto makers having effectively a zero percent share of the business -- something Fields says will change as Ford continues to roll out its smart mobility efforts and pushes forward with autonomous car development.
Among traditional car manufacturers, Ford has been leading the way at developing its own autonomous vehicles, an effort currently being led by former NASA rocket engineer Ken Washington. Washington is overseeing a global network of research labs, including one in Silicon Valley, which are working on a range of technologies such as pedestrian detection, active parking assist and lane detection. Ford has already rolled out a lot of semi-autonomous features to its fleet of cars as it works towards full autonomy.
Ford said it is working towards Level 4 autonomy based on the SAE scale which is described as "high automation" with "specific performance by an automated driving system of all aspects of the dynamic driving task, even if a human driver does not respond appropriately to a request to intervene." Ford says that current technology on the road -- such as Tesla's AutoPilot system -- falls below this standard, and the company is seeking to become the first mainstream manufacturer to launch a Level 4 production vehicle.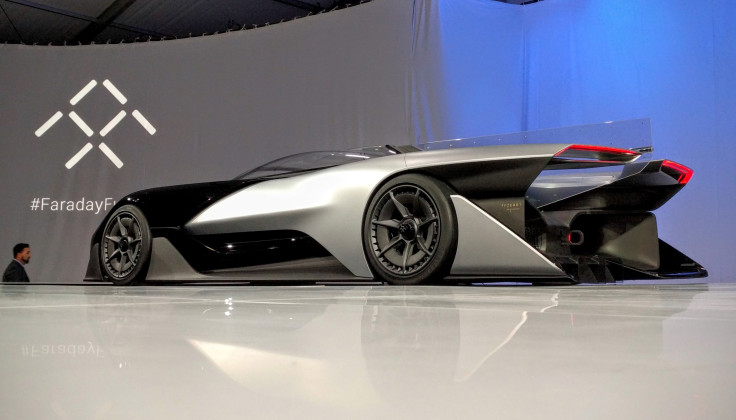 Ford was the first carmaker to showcase its products at CES, but self-driving, connected and electric cars are among the dominant trends at the show. On Monday secretive startup Faraday Future unveiled a "car of concepts" which will give an indication of what is to come from it in the coming years while Nvidia showed off Drive PX2, an artificial intelligence supercomputer to help car manufacturers develop driverless car technology.
Audi, Mercedes, Volkwagen and Kia are all set to announce their own autonomous and electric car plans at CES this week.
© Copyright IBTimes 2023. All rights reserved.