Ford Sales Top 2 Million Mark for First Time Since 2007, Another Prosperous Sign for Auto Industry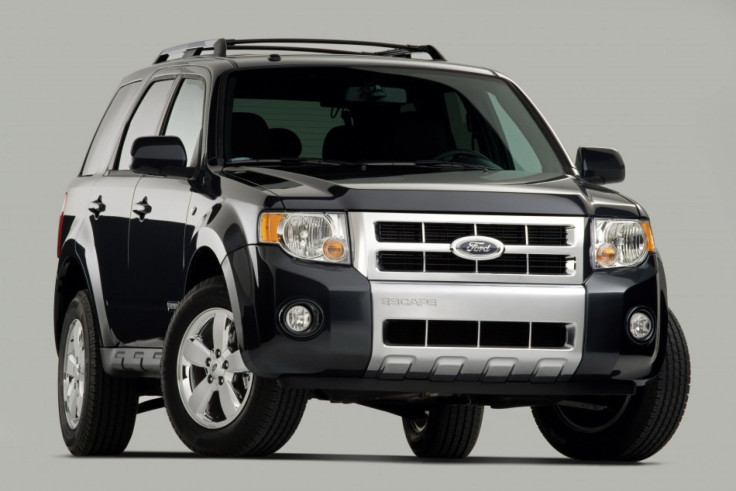 Ford Motor Co. said Friday that vehicle sales of its brand topped the 2 million mark, making Ford the first automotive brand to reach the milestone since 2007.

Ford's lineup of high-quality, fuel-efficient cars, utilities and trucks continues to attract more and more new customers, said Erich Merkle, Ford's sales analysis manager, in a release from the company. With gasoline prices tracking higher than last year, customers continue to move toward smaller, more fuel-efficient vehicles, whether they are passenger cars or utilities.
Ford said that the trend toward fuel efficiency propelled the company back to 2007 heights. It has sold record volumes of the Escape, a fuel-efficient utility vehicle that ranks as the top-selling in the United States utility segment. Ford also cited small cars like the Fiesta and Focus, which both average 40 miles per gallon on highways.
Overall, sales of Ford small cars will jump more than 20 percent this year, the company said. Sales of Ford utility vehicles, which also include light trucks like the Explorer and F-150 pickup in addition to the Escape, will leap even higher -- perhaps more than 30 percent.
Last year, Ford sales increased 21 percent to about 1.76 million vehicles. Through November, Ford had already surpassed that, selling about 1.86 million vehicles in the year's first 11 months. A jump to 2 million this year, another step in the U.S. auto industry's recovery in 2011, already equals about a 12 percent gain. Ford will announce its full December sales report next Wednesday.

Ford plans to introduce a 2013 version of the Fusion, a hybrid sedan, next month at the 2012 North American International Auto Show in Detroit.
Ford shares were up 0.33 percent as of 12:40 p.m. ET.
© Copyright IBTimes 2023. All rights reserved.