Ford's 'talking cars' to hit the roads soon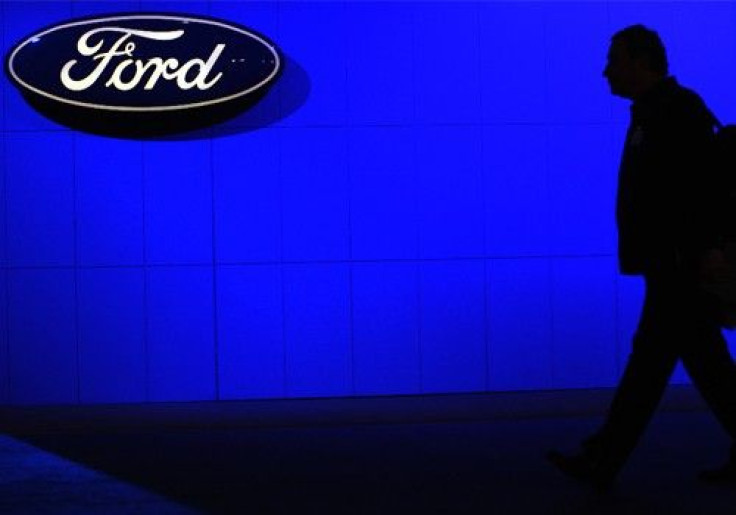 Carmakers are fast developing cars that could use advanced WiFi signals and GPS systems, which would allow cars to communicate with fellow cars on roads, which would warn and prevent potential accidents.
Ford Motor Co. is demonstrating the technology for policy makers and journalists in advance of the Washington Auto Show in the nation's capital. The technology sends out multiple messages per second about the vehicle's location, speed, brakes and steering, the AP reports.
Ford's been working on intelligent vehicles for 10 years and recently upped its commitment and plans to double spending on intelligent vehicle research, although it did not offer a specific figure.
The car will be available on Ford Focus models. The company claims drivers will be able to use it to ask such age-old questions as 'Where's the nearest petrol station?', 'Can I go to the toilet?' - or even that constant refrain of generations of children, 'Are we nearly there yet?' , the Daily Mail reports.
The car will have voice-operated technology, master 10,000 commands in 19 languages, allow motorists to control audio, telephone and satnav systems as well as access information about the surrounding area., the report said.
Jason Johnson, Ford's product development engineer, told Daily Mail 'Sync's unique connection between the driver's devices and the vehicle means that the user's voice can control both the car and the device. Plus, Sync is being developed specifically for European customers with the ability to understand multiple languages and accents.
Bill Ford, executive chair of Ford Motor Company and the great-grandson of Henry Ford, described how the cars of the future should integrate new technology that could enable them to communicate with each other and with infrastructure to help mitigate the effects of vehicle overpopulation. Very soon, we will see the days where cars are essentially talking to each other, Ford told Huffington Post. We are going to build smart cars, but we also need to build smart roads, smart parking, smart public transportation systems and more, he said.
Imagine a car, he said, that could communicate with a parking garage. While pulling out of the driveway, the car could reserve a parking spot at its final destination, saving time and fuel by eliminating the need to hunt down parking. This technology is almost here, he said.
According to the World Health Organization (WHO), more than 1.2 million lives are lost every year in road traffic accidents and technology of this kind has the potential to cut the accident rate by half.
© Copyright IBTimes 2023. All rights reserved.