Fourth Stimulus Check Update Likely This Week As Petition Gets 2.3M Signatures
KEY POINTS
A Change.org petition for more stimulus checks was posted by a restaurant owner
The petition is 700,000 signatures away from its target
Congressional lawmakers are meeting this week for a joint session
Lawmakers in Congress may release an update on the possibility of a fourth stimulus as they meet this week for a joint session. This comes as a Change.org petition, titled "$2000/month to every American #moneyforthepeople #covid19," garners more than two million signatures.
Stephanie Bonin, a restaurant owner in Colorado, started the petition in 2020 calling on Congress to distribute recurring checks during the COVID-19 pandemic to help unemployed workers and employees with reduced hours stay afloat.
"We need immediate checks and recurring payments so that we can keep our heads above water. Congress needs to make sure that we won't be left financially ruined for doing our part to keep the country healthy," the petition states. "Our country is still deeply struggling. The recovery hasn't reached many Americans—the true unemployment rate for low-wage workers is estimated at over 20% and many people face large debts from last year for things like utilities, rent, and child care."
The petition has since reached more than 2.3 million signatures and is less than 700,000 signatures away from reaching its target goal.
A new study conducted by researchers from the University of Michigan showed that the distribution of the last two rounds of checks reduced the number of households reporting food shortages by more than 40%, according to WXYZ 7.
In May, a group of Democratic lawmakers had urged President Joe Biden to include monthly stimulus payments in the Build Back Better plan, noting a study that said more than 12 million people could be lifted from poverty should the administration distribute more payments.
Now as Congress meets this week for the first time since May 20, discussions regarding another stimulus payment are likely.
Earlier this month, White House Press Secretary Jen Psaki downplayed the possibility of another round of relief payments during a news conference. She also noted that the president's infrastructure plan was designed to help the U.S. economy recover from the effects of the COVID-19 pandemic.
"He's happy to hear from a range of ideas on what would be most effective and what's most important to the economy moving forward," Psaki said at the time, adding: "But he's also proposed what he thinks is going to be the most effective for the short term for putting people back to work, to getting through this pivotal period of time, and also to making us more competitive over the long term."
Psaki's comments were the last update the Biden administration has given about more payments. But as the joint session concludes this week, Americans may see an update about a fourth payment, according to Go Banking Rates.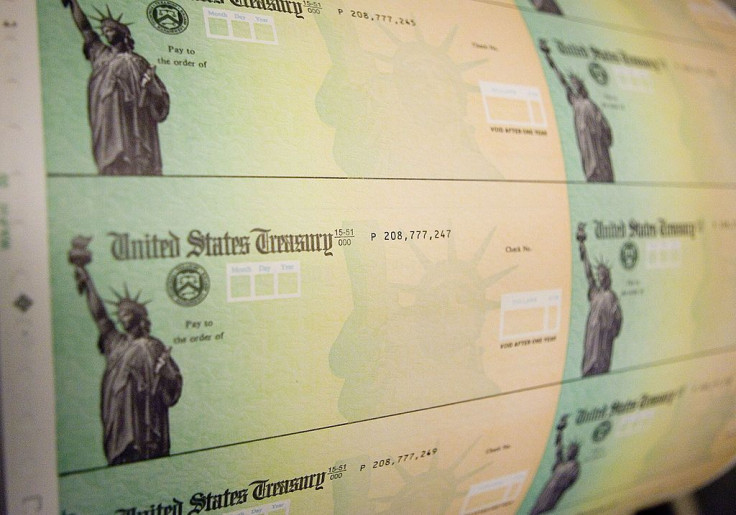 © Copyright IBTimes 2023. All rights reserved.