Freemium Games Make Up 80% Of $10B Mobile App Market In 2012: Flurry Report
Report calls free-to-play gaming the "most prolific business model in the new era of digital distribution"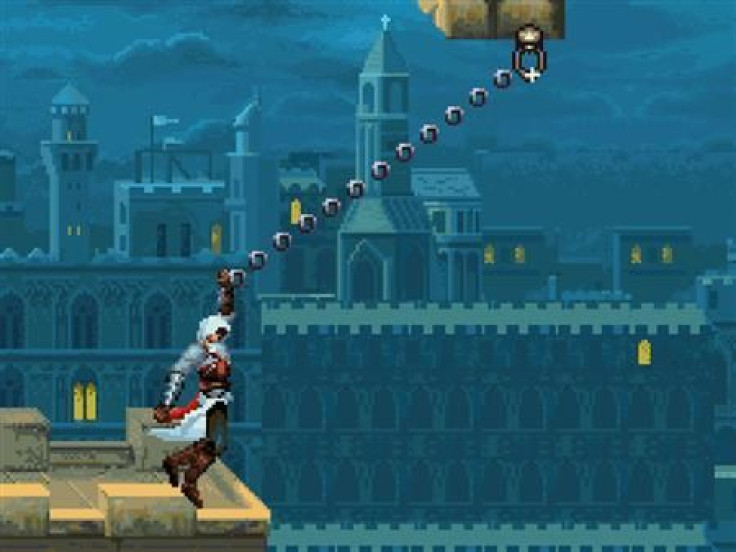 The marketplace for mobile applications continues to rapidly expand, with countless apps being added to Apple's (Nasdaq: AAPL) iOS app store and Google's (Nasdaq: GOOG) every week and Microsoft (Nasdaq: MSFT) now stepping into the arena with its own line of Windows Phone 8 smartphones. A study released in July from mobile consulting and research firm Flurry estimated that mobile users would spend upwards of $10 billion on mobile apps in 2012 alone. And on Thursday, it released an additional, clarifying report: Mobile games make up 80 percent of that spending.
Flurry said that the most prolific business model for the app marketplace lies in free-to-play mobile games, which let users download the game at no cost and then incentivize spending within the application itself through a number of different means.
For games, the difference between various methods of monetizing an app's user-base comes down to knowledge of different genres and types of games. The report then noted that the most successful companies were those that "deeply understand consumer behavior differences by game genre," listing Electronic Arts (Nasdaq: EA), Zynga (Nasdaq: ZNGA), Mobage -- a subsidiary of DeNA (TYO: 2432) -- and SuperCell as prime examples.
Dan Laughlin, Flurry's senior director of business development, said that the firm looked at consumer behavior, retention and demographics for the top-nine most-popular gaming genres for the report. The study surveyed more than 300 million consumers using iOS and Android games over a 90-day period, limiting itself to include only free-to-play games since Laughlin concluded it is the most vibrant part of this new marketplace.
"The free-to-play business model (a.k.a. freemium), where consumers download and play the 'core loop' of a game for free but then pay for virtual goods and currency through micro-transactions, is the most prolific business model in the new era of digital distribution," he wrote.
Flurry's report ultimately created four heuristic categories within which it could fit these games to better advise developers, typified based on the manner in which content is distributed to the player and therefore monetized.
Among its findings, the reported noted that its "third quadrant," which covered the sort of Card-Battle games that are immensely popular in Asian markets, are beginning to make their way into North America and Europe as companies like DeNA and GREE (TYO: 3632) continue to expand westward. While these types of games have fewer opportunities to monetize their users since new content is dispensed infrequently, they also attract the "young, male 'core' gamers" that historically drive the majority of the game industry thanks to their high level of engagement.
This "hottest sector of the mobile gaming market" is something that even Zynga has recently began catering to, acquiring an indie studio as recently as last month to begin focusing on "midcore" games that could increase its player engagement and, therefore, its success in monetizing its massive user base.
Flurry's report comes shortly after w3i released a study suggesting that microtransactions in mobile gaming are no longer driving the industry as much as many developers and publishers would like to believe.
© Copyright IBTimes 2023. All rights reserved.