French 'Breaking Bad' Murderers Were Inspired By TV Show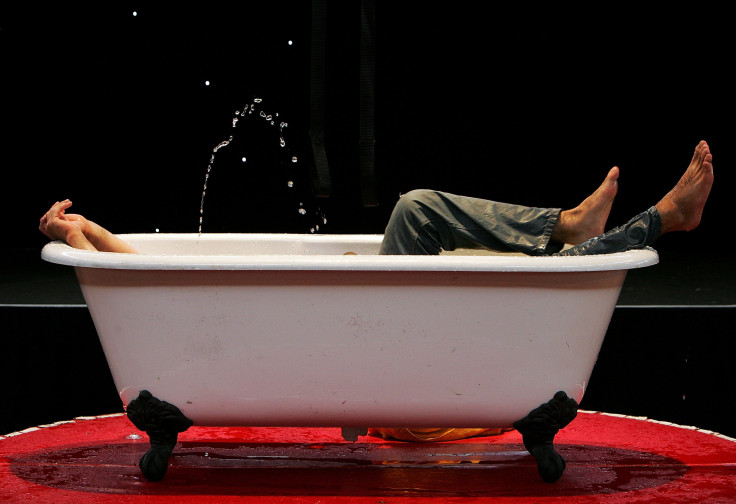 Four people arrested on charges of killing a young woman in Toulouse, France, were inspired by the hit American television show "Breaking Bad," a prosecutor on the case said Friday. The suspects planned to use corrosive acid to dissolve the dismembered corpse of their victim, as main characters Walter White and Jesse Pinkman did with one of their victims in the show.
The body of 23-year-old Eva Bourseau was found by authorities dismembered inside a suitcase in her apartment Monday night. The victim's mother had not seen Bourseau for weeks when firefighters made the discovery after entering her apartment via a skylight.
Bourseau was killed by three men and one woman, all aged 19 to 22, after failing to pay a 6,000- euro drug debt, authorities say. Bourseau was a student who had recently dropped out of school after getting involved in drugs, Radio France reported.
The murder is not the first homicide inspired by "Breaking Bad." When accused of attempting to poison her mother in September 2014, U.K. woman Kuntal Patel said she took her inspiration from the same show. "It was like I saw myself to be some kind of Mexican drug warlord," she said. "I would think it through as if I was the main character in 'Breaking Bad.'"
Jason Hart of Washington, D.C., allegedly strangled his girlfriend in 2013 and then tried to get rid of her body in a bathtub full of acid. The suspect's roommate said "Breaking Bad" was his favorite show.
The suspects in the Toulouse case went to great lengths to hide their murder. The unnamed suspects reportedly went back to the victim's apartment several times throughout the week to steal valuables, check up on the decomposition of her body and to replace air fresheners that were covering up the smell of decomposing flesh.
All four suspects are now in police custody.
© Copyright IBTimes 2023. All rights reserved.