French Police On Manhunt For Luka Rocco Magnotta, Canadian Porn Star Who Dismembered Murder Victim Lin Jun On Video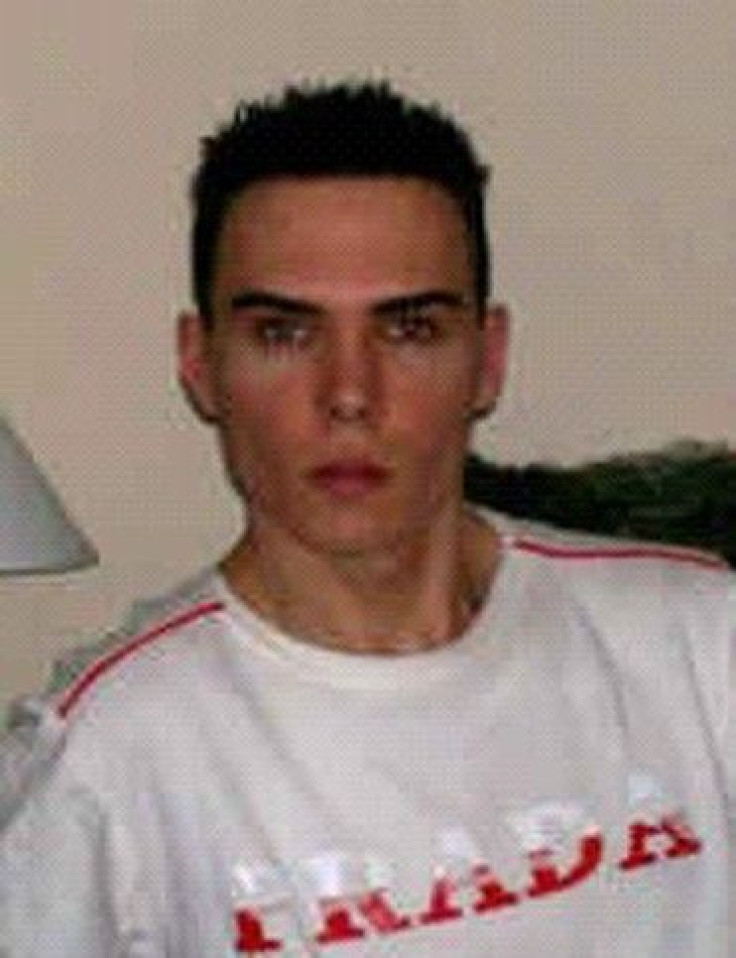 French police are still searching for Luka Rocco Magnotta, the porn star who recorded the murder and dismembering of his boyfriend Lin Jun on video and sent the victim's body parts to the Canadian Conservative Party Tuesday, extending the manhunt to France where he reportedly fled after the incident.
According to the Associated Press, 29-year-old Canadian Magnotta flew to Paris from Montreal last weekend just before police began investigation into the murder. A senior official in France said he is sure Magnotta is hiding in France, prompting a nationwide search. The AP reported that the exact details of his whereabouts in France were not given.
On Tuesday, Canadian police found a headless torso behind Magnotta flat in Montreal along with a hand and foot sent to the Conservative Party headquarters in Ottawa. According to police reports, Magnotta recorded the murder and dismemberment and posted a 10-minute long video of the victim being stabbed and cannibalized. The video which was posted on Best Gore showed him stabbing a naked victim with an ice pick while tied to a bed frame, decapitating him and performing sexual acts on the dismembered body parts, according to the National Post.
The name of the victim, Jun Lin, allegedly seen in the video was released on Friday, though results of forensic tests are still pending. According to BBC, Lin was a 33-year-old Chinese student born in Wuhan thought to be Magnotta's lover. His family said they lost contact with Lin, who moved to Montreal last July, on May 24.
Since the investigation, Canadian police believe Magnotta fled after searching his flat and finding a blog post giving directions to disappear without a trace. Interpol issued a Red Notice wanted-persons alert on Thursday, BBC reported.
While one French police officer told the AP he was positive Magnotta is hiding in France, another officer told the AFP a different story.
French police have no certainty about his presence or not in France, the officer said.
Similarly, British tabloid The Sun suggested Magnotta fled to London rather than Paris.
Cops said Magnotta flew to Europe on Saturday and refused to rule out that he was not in England, The Sun reported. French cops have said they are actively hunting for him across the Channel.
The Sun also reported the newspaper believes it received an email sent by Magnotta reading:
Well, I have to say goodbye for now. But don't worry, in the near future you will be hearing from me again. This time, however, the victims won't be small animals, referring to an interview last year about kitten torture. The 2010 video shows Magnotta suffocating two kittens in a plastic bag and another of a kitten being fed to a snake. I will however, send you a copy of the new video I'm going to be making. You see, killing is different than smoking... with smoking you can actually quit.
Luka Rocco Magnotta, who also goes by also goes by the names Eric Clinton Newman and Vladimir Romanov, is a Canadian porn star seen in many low-budget, homosexual oriented films. Magnotta, who was interviewed by The Sun after the kitten incident in 2010, reportedly wrote online that he has feelings, real feelings, for dead men, according to Postmedia News.
© Copyright IBTimes 2023. All rights reserved.
FOLLOW MORE IBT NEWS ON THE BELOW CHANNELS